To celebrate this week's release of 'The Flash: Season Two' on Blu-ray and DVD, we have ten Blu-ray copies to give away thanks to our friends at Roadshow Home Entertainment.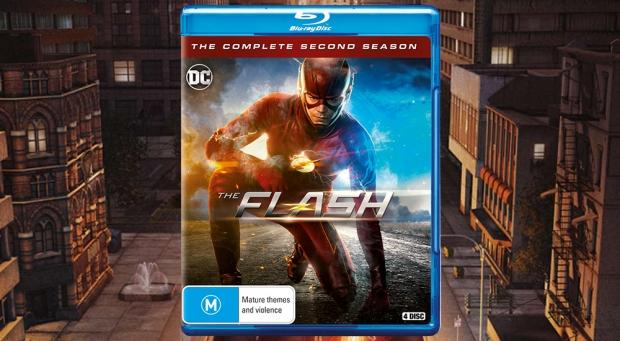 Last year, the S.T.A.R. Labs Particle Accelerator exploded, creating a dark matter storm that struck forensic scientist Barry Allen - bestowing him with super-speed and making him the fastest man alive. But Barry wasn't the only person who was given extraordinary abilities that night. The dark matter also created meta-humans... many of whom have wreaked havoc on the city. With the help of the S.T.A.R Labs team, Caitlin Snow, Cisco Ramon and Dr. Harrison Wells, Barry protects the people of Central City from these powerful new threats as The Flash.
Following the defeat of Allen's arch-nemesis Eobard Thawne, Team Flash must quickly turn their attention to the Singularity left swirling high above Central City, consuming everything in its path. Not only is the Singularity threatening the city with impending doom, but it's also opened up a gateway to a parallel universe - a world where Barry Allen may not be the fastest man alive...
To go into the running to win a prize, simply correctly answer the following question:
Name the creator of the character The Flash
To enter, simply 'like' this post and share via Facebook or Twitter and send your answers, along with your postal address to ben at TweakTown dot com before the competition closes on September 9.
'The Flash: Season Two' is available on Blu-ray and DVD at leading Australian retailers from September 7.