The Battlefield 1 open beta is now available for those who are Battlefield Insiders, but if you're not, the open beta kicks off on August 31 for the PC, PS4 and Xbox One.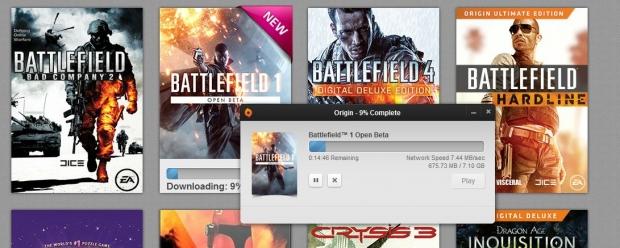 We're downloading the Battlefield 1 open beta right now, and it's 7.1GB. We've been hearing the same 7GB or so size for the PS4 and Xbox One versions, too. The Battlefield 1 open beta isn't a representation of the full game, so expect the game to be much bigger than the open beta.
We'll be having some performance articles on Battlefield 1 in the coming days - what do you want to see first? GTX 1080 or RX 480 results?
EA and DICE will be opening up Battlefield 1 to an open beta for the PC, PS4 and Xbox One - on August 30, to Battlefield Insiders. For the rest of the world, the Battlefield 1 open beta begins 24 hours later, on August 31 - you know, tomorrow. The open beta lasts through to September 8, so you'll want to get in and play as much of Battlefield 1 as you can, right? Now that we're hours into August 30, Battlefield 1 open beta servers should begin popping up shortly.
If you're itching to get into the Battlefield 1 beta, prepare your PC, PS4 or Xbox One for August 31.