Microsoft is finally bringing Halo 5 to the PC with the release of Halo 5 Forge and as we get closer to the release on September 8, we're receiving more details on the game. Now we have the system requirements, and boy do you require quite the beast to run Halo 5 Forge on the PC at 4K 60FPS.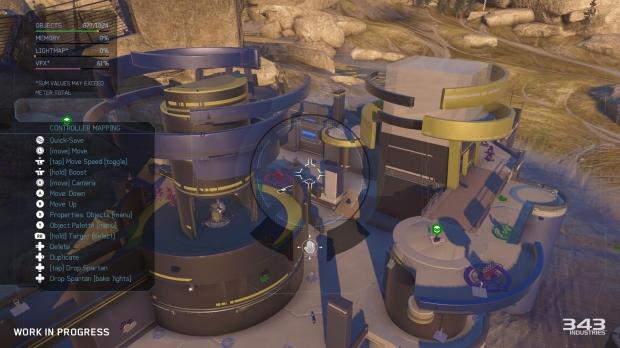 You'll need at least 12GB of RAM, and a graphics card with at least 4GB of VRAM for gaming at 1080p 60FPS, but that gets bumped up to a huge 16GB of RAM and 6GB of VRAM for gaming at 4K and 60FPS. You'll need a GeForce GTX 970 for 1080p 60FPS and a GTX 980 Ti for 4K 60FPS. Microsoft is including some nice touches to the PC side with Halo 5 Forge, with higher resolutions than the Xbox versions of Halo, and you can build maps with Forge, too.
Keyboard & Mouse Support - For the first time ever, Forgers will have the option of using a keyboard & mouse allowing for more precision control than ever before.
Increased Resolution - Support for multiple resolutions including 4k.
Test and Play with Friends - Enlist the help of Friends to help build, test, and play your

Forge creations on Windows 10.

Build on Windows 10 and Publish to Xbox One - Experiences built on Windows 10 can be published to and played on Xbox One, opening the doors for countless new experiences to be enjoyed by players all over the world.
As for the system requirements, here's the full rundown of what you'll need to play Halo 5 Forge when it launches on September 8.
Minimum:
Operating system: Windows 10 Anniversary Edition, version 1607 or later

DirectX 12

CPU: Intel Core i5 at 2.3GHz or AMD equivalent

GPU: GeForce 650 Ti

VRAM: 2GB

RAM: 8GB

HDD: 40GB
Recommended (1080p at 60 frames per second):
Operating system: Windows 10 Anniversary Edition, version 1607 or later

DirectX 12

CPU: Intel Core i5-3570k at 3.4GHz or AMD equivalent

GPU: GeForce 970

VRAM: 4GB

RAM: 12GB

HDD: 40GB
Ultra (4K at 60 frames per second):
Operating system: Windows 10 Anniversary Edition, version 1607 or later
DirectX 12
CPU: Intel Core i7-4770k at 3.4GHz or AMD equivalent
GPU: GeForce 980 Ti
VRAM: 6GB
RAM: 16GB
HDD: 40GB