Tesla has just announced a new, even faster version of its Model S electric vehicle; the P100D. The new P100D is capable of going from 0-60mph in just 2.5 seconds, with Tesla adding its the third-fastest production car ever. The only ones that beat it are the Ferrari LaFerrari, which costs a huge $1.4 million, and the Porsche 918 Spyder, which costs $845,000.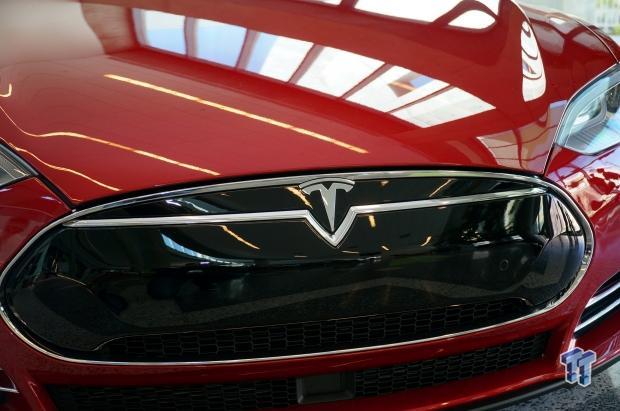 Tesla's new P100D starts at only $135,000 and it's quicker than a huge list of expensive cars, something that most people wouldn't have thought was possible a few years ago. The new P100D has a range of 315 miles, up from the 294 miles on the 90kWh battery, an increase of around 7%. The new Model X P100D is capable of 289 miles, up from 250 miles on the previous Model X P90D. The larger battery will be made available exclusively for the all-wheel drive model with the Ludicrous Mode option.
There are small changes and improvements with the P100D, including some upgrades made to the wiring harness and other small differences, but the drivetrain remains the same. The new 100kWh battery uses the same cell technology, but Tesla executives have teased the advancements in the battery pack technology being a leap in itself. Tesla CTO JB Straubel explains: "It's a pretty big change in the battery module and pack technology. It's a complete redo on the cooling architecture".