Gamescom 2016 - Star Citizen shows us what real planetary exploration is like, making No Man's Sky look like child's play.
After playing No Man's Sky for the past week or so, I find myself wanting a real sci-fi experience. Star Citizen's new planetary exploration demo shown at Gamescom 2016 completely smashes the indie in nearly every way, showing us what real co-op interstellar planet-side should be like.
Star Citizen's new 3.0 update adds in worlds that have actual civilizations and cities and living, breathing NPCs, all of which can be explored with a friend: there's dirty steampunk-style worlds that resemble Blade Runner, and the planets are absolutely huge and varied.
You can get out of your ship to explore lost derelicts in space, or land on moons and zoom across their surface on speeder-bike like landswoopers, and even take on random missions and trade with NPCs. Honestly, the gameplay really reminds me of a glorious mix of Mass Effect, Deus Ex, Dead Space and even some Fallout sentiments.
"We're more focused on building a universe and world, we have lore and history so it's a different approach to Elite and No Man's Sky. We won't have billions of planets or systems," said Star Citizen's Chris Roberts. Planets are also fully rendered--there's no skybox--and the sun is in fixed positions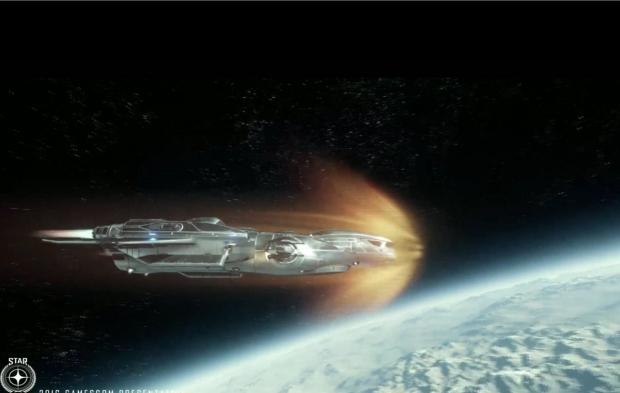 Star Citizen will be getting its massive co-op planetary exploration features in the new 3.0 update, which should arrive later this year. The game is finally starting to take real shape and flesh out the massive universe Roberts Space Industries promised to its backers, and I wonder how many disgruntled No Man's Sky players will jump ship over to Star Citizen.
Here's a small breakdown of what you can expect from Star Citizen's new 3.0 update:
GRIM HEX Outlaw Space Station

Ship landing

Audio improvements

New GFX features

SS Laser cannon

MISC Reliant ship

Argo ship

Anvil Terrapin Ship