Gamescom 2016 - After what has felt like years of Mass Effect not being remastered, it looks like EA could be rethinking that remastering some of its older games on new consoles and the PC, might actually be a good thing.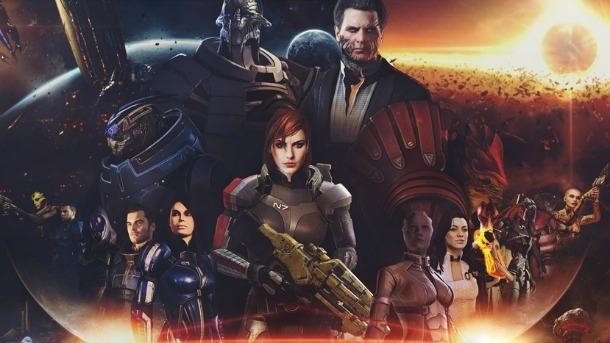 EA COO Peter Moore said a year ago that remastering games "feels like pushing stuff out because you've run out of ideas," and that his company didn't have the time for remastering games. Moore added: "We don't do that here. I don't think that's ever been in our culture". Fast forward a year and Gamescom 2016 is now here with EA Studios Executive Vice President, Patrick Soderlund saying that the Mass Effect trilogy might eventually be remastered.
Speaking with Game Informer, Soderlund said: "What's changed is that there is proof in the market that people want it, maybe more than there was when we spoke. There were some that did it before, but I think there is even more clear evidence that this is something that people really want. The honest answer is that we are absolutely actively looking at it. I can't announce anything today, but you can expect us most likely to follow our fellow partners in Activision and other companies that have done this successfully".
It's not like EA is going to go remaster all of its successful older games, which is something Soderlund reiterated on, by saying "We have to be careful in choosing the right brands for the right reasons at the right time. A remaster is something that you can just do or do it really well. I want to make sure that if we were to do it, we would do it really well and that people feel that it's the same game but it feels so much better in this new shape and form. There have been titles that have come out that have done it really well, and there have been others that maybe haven't done it so well. We just want to make sure that we stay in the 'done it really well' camp".
Personally, I think it's great that EA is looking into remasters of their old games, because if they work on them and polish them, we could get some real gems remastered with next-gen graphics in the coming years. I want some Need for Speed 2 action with the great weather effects and graphics at the time, remastered - stat.
A video to jog your memory on Need for Speed 2 SE. Memories...