To celebrate this week's release of 11.22.63 on Blu-ray and DVD, we have ten Blu-ray copies to give away thanks to our friends at Roadshow Home Entertainment.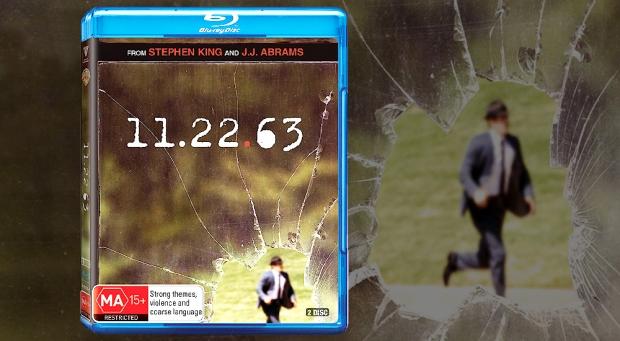 When you fight the past, the past fights back. Based upon the bestselling novel written by King and starring a terrific ensemble cast embodying deeply complex characters, 11/22/63 hurtles viewers deep into the unpredictable darkness of the American dream. James Franco stars as Jake Epping, a high school teacher at a loss with his life, who wants to make a difference and do something meaningful. Encouraged by his ailing friend (Chris Cooper), Jake journeys back in time to prevent the assassination of President John F. Kennedy. The story transports audiences into the world of 1960s Texas as Jake explores the multiple mysteries surrounding the alleged assassin Lee Harvey Oswald. But Jake's mission faces threats not only from Oswald, but from Sadie, a beautiful librarian he falls in love with, and from the Past itself... which doesn't want to be changed. And if the Past doesn't want to be changed, it will push back-often violently.
To go into the running to win a prize, simply answer the following question in 50 words or less:
Who shot J.F.K. and why?
To enter, simply 'like' this post and share via Facebook or Twitter and send your answers, along with your postal address to ben at TweakTown dot com before the competition closes on August 11.
11.22.63 is available on Blu-ray and DVD at Australian retailers from August 10.