7-Eleven makes its first drone delivery, with a Slurpee
Slurpee's delivered by drones? Sign me up, 7-Eleven.
Published
0 minutes & 51 seconds read time
7-Eleven has just delivered its first package of goods with a drone, in the first FAA-approved drone delivery taking place in Reno, Nevada earlier this month.
On July 11, Flirtey flew an autonomous drone a mile from a 7-Eleven to a private home in Reno, with the delivery including a chicken sandwich, donuts, coffee, candy, and Slurpees - awesome, huh? The goods were packaged into two containers, which were flown separately. When they arrived, each contained was lowered to the ground by the drone, and then the homeowners grabbed the goods.
The drone flew autonomously to the Reno home, using the on-board GPS to navigate. Flirtey chose a store to delivery from, surveying consumers within a one-mile radius to see if they wanted to be part of the initial drone delivery program.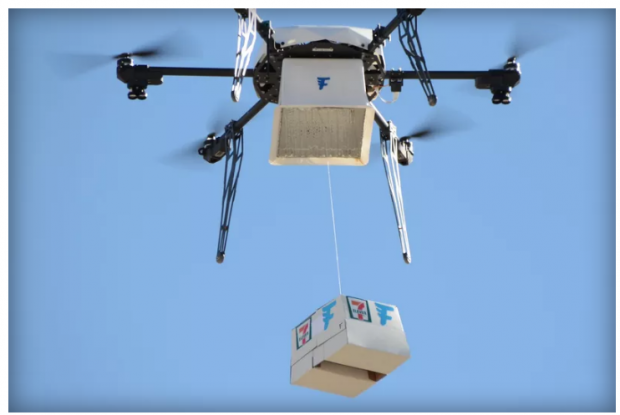 Flirtey has made other drone deliveries, flying out medical supplies in Virginia in 2015, as well as water and emergency supplies to a home in Hawthrone, Nevada as well as a shore-to-ship delivery last month. This is the first delivery that has been ordered by a customer, and then delivered to their home.
7-Eleven plans to continue working with Flirtey, but hasn't provided an ETA of when autonomous drone deliveries will become a staple of their business.
Related Tags