To celebrate this week's release of '13 Hours: The Secret Soldiers of Benghazi' on Blu-ray and DVD, we have ten Blu-ray copies to give away thanks to our friends at Universal Sony Pictures Home Entertainment.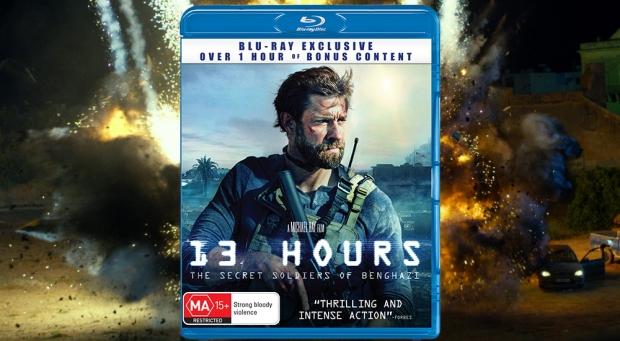 From director Michael Bay. 13 Hours: The Secret Soldiers Of Benghazi is the gripping true story of six elite ex-military operators assigned to protect the CIA who fought back against overwhelming odds when terrorists attacked a U.S. diplomatic compound on September 11, 2012. When everything went wrong, six men had the courage to do what was right. Based on the nonfiction book "13 Hours" by New York Times bestselling author Mitchell Zuckoff and members of the annex security team.
To go into the running to win a prize, simply 'like' this post, share via Facebook or Twitter and send your postal address to ben at TweakTown dot com before the competition closes on July 16th.
'13 Hours: The Secret Soldiers of Benghazi' is available to purchase at Australian retailers on Blu-ray and DVD from July 14th.