Evolve goes free-to-play, player base increases by 13,630%
Evolve was sinking, but since it went free-to-play, its playerbase has blown up by 13,630%

Published Sun, Jul 10 2016 1:51 AM CDT
|
Updated Tue, Nov 3 2020 11:59 AM CST
If you didn't hear, Evolve went free-to-play a few days ago with developer Turtle Rock Studios releasing the free beta version of Evolve onto Steam. What happened next was huge.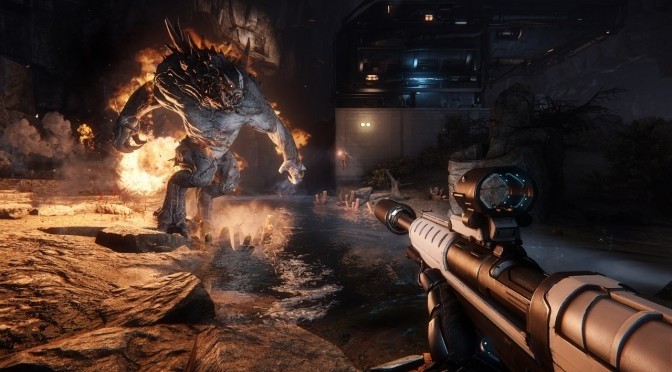 Evolve's player base blew up, expanding by a huge 13,630% - where prior to the free-to-play madness Evolve had 2703 players, but now it has blown up to 368,000 players. Turtle Rock Studios has promised that there will be additional support provided to Evolve, with new content and updates to Evolve on the way.
Turtle Rock Studios co-founders Chris Ashton and Phil Robb explained: "As part of our promise to recapture the magic and improve the Evolve experience across-the-board, we're going to ratchet up our communication with the community. We will be continually updating our social channels, our forums and our website to let you know how it's going. We have lived and breathed Evolve for over four years and we feel like we are just getting started. Since launch we realized Evolve has provided people some of their most exciting gaming moments and we want to make more of those for everyone... well, everyone who is OK with being periodically murdered (brutally) by terrifying alien monsters".
The question is: have you been playing Evolve since it went free-to-play?
Related Tags