Woman wins $10,000 in forced Windows 10 upgrade case
Woman sues Microsoft over forced Windows 10 upgrade, wins case and 10 grand.
Published Mon, Jun 27 2016 11:31 AM CDT
|
Updated Tue, Nov 3 2020 11:59 AM CST
While Windows 10 is a fine operating system, it's drawn a lot of ire from those not yet ready to upgrade to it (and even some from those who have) in light of Microsoft's aggressive tactics. Late last week, there was a win for the people when California resident Teri Goldstein sued Microsoft when her failed Windows 10 upgrade reportedly rendered her system unusable and customer service couldn't help her. Goldstein won the case and was granted $10,000 for lost time and the cost of a new system.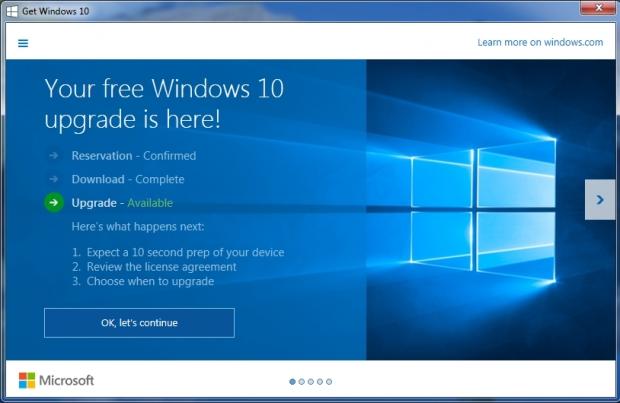 While $10,000 is chump change to Microsoft, the win provides a precedent for potential future cases.
The software giant appealed the initial judgment but later dropped it, which it claims was to avoid the expense of further litigation (no doubt increased exposure was a concern as well).
Windows 10 will stop being offered as a free upgrade next month.
Related Tags