AMD just debuted the first commercial for its "Radeon Rebellion" campaign, and just like Chris Hook and Raja Koduri promised during my interview with them, it takes quite a different tone than the standard video card ads we're used to.
Watch that again. Did you see any actual video cards? Any gameplay or screenshots? Any statistics or bullet points or specs? Nope. AMD is doubling down on the concept of change, of introducing premium VR for the other 99%, and bringing mainstream PC gamers affordable eyecandy. That's the promise of the RX 480, and indeed for AMD's entire Polaris lineup.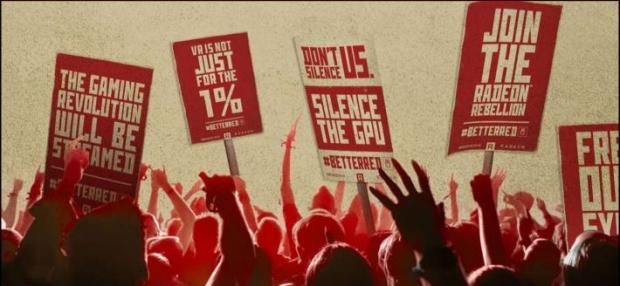 Stay tuned, gang. We'll have exhaustive coverage of the RX 480 very soon including standard benchmarks, VR impressions, and a full review.