Colorful's custom motherboard sports built-in NVIDIA GTX 1070 GPU
Colorful's new custom PCB will likely power a console-smashing, ultra-powerful mini-PC with VR support.

Published Sun, Jun 5 2016 5:02 AM CDT
|
Updated Tue, Nov 3 2020 11:59 AM CST
Computex 2016 - Colorful showed off a very interesting motherboard at its booth in Taipei: a B150 chipset motherboard with a NVIDIA GeForce GTX 1070 GPU built into the PCB.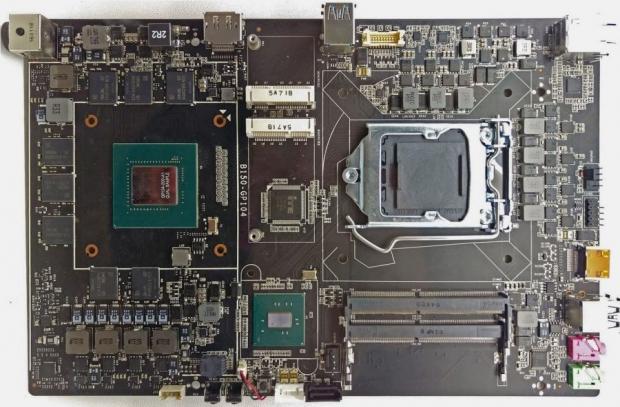 Alongside its new iGame GeForce GTX 1080 video card, Colorful showed off a surprise reveal at its Computex booth: a custom B150 chipset motherboard that features an onboard GeForce GTX 1070 GPU. It looks like Colorful is making a console-smashing, ultra-performance mini-PC that's capable of VR support. This PCB fits neatly with Colorful's new partnership with Chinese ISP Shunwang Technology to provide VR-ready solutions to Chinese internet cafes. I think this new PCB would power a compact, high-performance VR-ready mini-PC for internet cafes as well as consumer living rooms.
The motherboard is custom and doesn't confirm to any ATX configurations. Colorful's custom motherboard slots up to an Intel Skylake i7-6700 in the LGA 1151 socket, with two SO-DIMM lanes that support up to 2133MHz DDR4 RAM. There's also two PCI expansion slots for SSDs or Wi-Fi chips.
Videocardz.com also notes that the left side of Colorful's motherboard resembles a Mobile PCI Express Module (MXM) layout, which could substantiate the rumors that NVIDIA will use Pascal desktop GPUs in its GeForce Series-10 mobile lineup.
Given Sony is preparing its new Polaris-powered VR-ready PlayStation 4K and Microsoft is pushing its high-end VR-ready Xbox Scorpio, it's interesting to see how hardware-makers are already slated to outpace these new consoles with high performance mini-PCs.
Colorful didn't reveal any specifics on what its new custom PCB will be used for, but we should expect some teases and reveals in the coming months and maybe even a debut at CES 2017.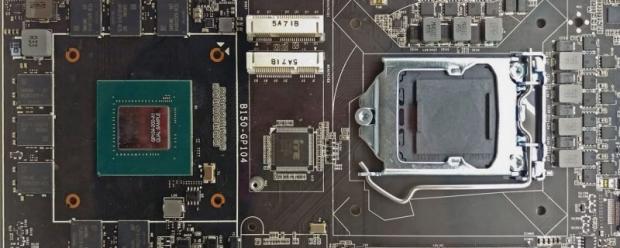 Related Tags