Sony's 4K-ready PlayStation 4 Neo (PS4K, PS4.5) is real and it'll natively support the PlayStation VR headset, claims an anonymous developer.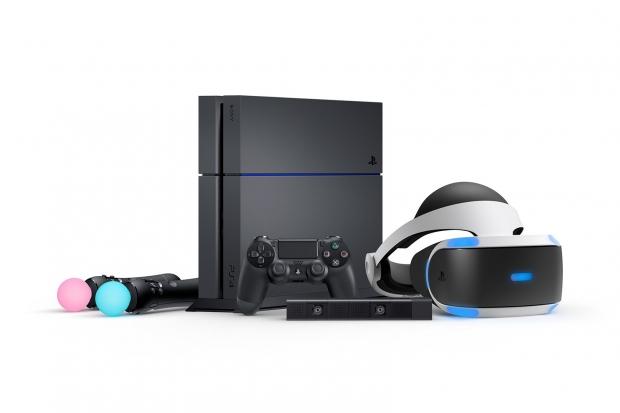 One of the main reasons Sony is upgrading to the PS4K is to significantly boost PlayStation VR performance, according to an industry dev. "PSVR was going to be terrible on a [launch] PS4. It was going to be truly awful. Something a bit more powerful starts to bring VR into range. If you want to deal with crazy requirements for performance in VR, you absolutely have to do this," the source told Edge magazine.
The 4K-ready PlayStation 4 Neo is rumored to pack powerful upgraded specs like a custom AMD Polaris 10 Ellesmere-derived GPU, an 8-core Jaguar CPU clocked at 2.1GHz, and extra system memory bandwidth. Although Sony affirms that it's launch PS4s have enough horsepower to push 120FPS 1080p with low-latency 18ms on the PlayStation VR's 5.7-inch OLED screens, the added hardware boost would be a tremendous advantage for developers. Another source claims that added power will be in heavy demand for VR devs: "There hasn't been a real outcry for more power, apart from developers making VR stuff - and those are weighted more heavily at the moment. VR is the most exciting development in the industry right now, and if it's here to stay then, there will be a lot of demand for more powerful hardware."
Sony is expected to announce the PlayStation 4K at E3 2016 in June, and we recently posited that the new console could be responsible for the company's high PS4 sales projections. Check below for the rumored PS4 Neo specs and everything we know about the console so far.
Original PS4
CPU: 8 Jaguar Cores at 1.6 GHz

GPU: AMD GCN, 18 CUs at 800 MHz (equivalent to Radeon HD 7850)

Memory: 8 GB GDDR5, 176 GB/s
NEO
CPU: 8 Jaguar Cores at 2.1 GHz

GPU: Improved AMD GCN, 36 CUs at 911 MHz (possibly built on Polaris10 Ellesmere?)

Memory: 8 GB GDDR5, 218 GB/s
Everything we know so far about the PlayStation 4K: