The Windows 10 free upgrade will expire July 29, and with it will go the 'Get Windows 10' nagware that's been so persistent for Windows 7 and 8 users these last months.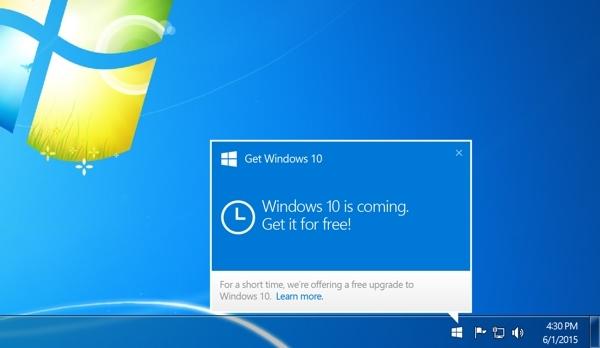 "Details are still being finalized, but on July 29th the Get Windows 10 app that facilitates the easy upgrade to Windows 10 will be disabled and eventually removed from PCs worldwide," said a Microsoft company spokesperson. "Just as it took time to ramp up and roll out the Get Windows 10 app, it will take time to ramp it down."
Despite that, the company wouldn't confirm or deny the possibility of extending the offer prior to July 29, so the nagware disappearing isn't set in stone.