Microsoft's new Xbox, codenamed Xbox NeXt, won't be a mid-cycle upgrade--it'll be a fully fledged next-gen console with higher-end PC-grade hardware. That's according to an Italian games industry insider, who made some pretty bold claims on his blog site.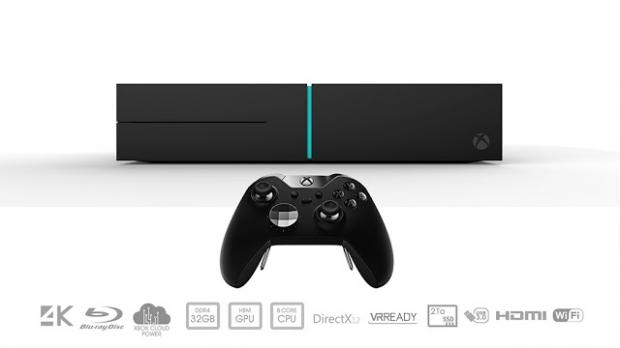 An unverified source told Italian games insider x-ray that Microsoft isn't going to counter Sony's PlayStation Neo with an Xbox One upgrade, but instead make the jump to the next generation. The insider claims the new Xbox NeXt will be extremely powerful and eclipse Sony's 4K-upscaled PS4 Neo, with performance up to 5-6 times that of the Neo with an insane 10 TFLOPs compute performance. Keep in mind the following quotes are translated, so there may be some margin of error.
"I got to to read some slides from Microsoft and AMD about the new Xbox, it is in effect a new model, not a re-visitation of one. They should announce this year at a separate event at E3 2016, but still a few days before fair. the announcement will be made this year but the release of the Xbox next is expected no earlier than next spring, to read the roadmap. It will be open to change hardware, I did not understand if via upgrade or if talking about modifications which may operate on-the-fly, before the release, it will be already extremely powerful starting, I think 5-6 times PS4 Neo, we are something in the order of over 10 TFLOPS, or so. "
"Well, [Xbox] One was a definite step forward as chipset, still has not been exploited even at 80%, there is still room for improvement to see the maximum from 'existing console, but talking with developers the Xbox team has noticed that you have focused too much on innovation and less on brute force, then I can tell you even now that will be a cross between one and a stark PC if we want to count the numbers. I mean that everything will be balanced as the current One, but each element will be equipped with large RAW Force starting from the system to the integrated HBM DDR4 memory in GPU. There will be discharge chips, but for lazy devs you can also bet on the computational power without incurring large compromises, the opposite situation to that of One. Panos Panay is overseeing the project and aesthetics of the console, I think it will be staggering. "
"The chip is based on the family Arctic Island of AMD 14-nanometer FinFET or Polaris-11 Vega, GCN 4.0 in production for this summer, will be custom-class, x86-x64 and always backward compatible with either 360 with One, in fact, the SO will always be virtualized, Win10 Redstone 2 the core of the operating system of choice. it will be sold at a loss; these two years are working, almost immediately after the arrival of One ".
"I can guarantee that the new Xbox One is in pre-production, AMD has signed three new agreements for this year and one last year. What the past year concerned the tax for the Slim model of One SoC, what this year is the three big industry, including Microsoft for the new console. There are four agreements, three only for this 2016 ".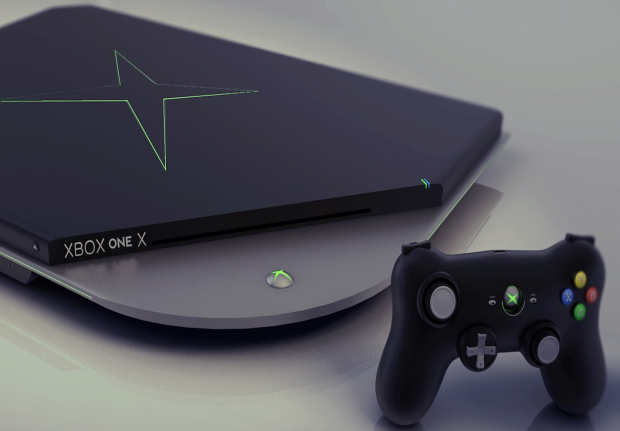 This hardware seems to match up with recent claims that the Xbox One successor has been in pre-production since February 2016, and further matches up with reports that Microsoft is experimenting with Xbox consoles with higher-end PC-grade hardware.
FCC filings pretty much confirm that Microsoft is working on a new Xbox One, and AMD recently hinted at the same. Thurrot.com Brad Sams has brazenly declared a new Xbox console will be unveiled at E3 2016, along with a new standardized controller.
10 TFLOPs of performance is more than the 8.6 TFLOPs an AMD Radeon R9 Fury X can belt out, so we could see full native 4K gaming on the new Xbox NeXt. Phil Spencer has hinted that hardware upgrades, component swapping, and even possible external GPUs could come to next-gen Xbox consoles, so we could see that with the Xbox NeXt.
Even still, take these reports with a huge salt shaker full of sodium chloride. These specs are pretty insane in console standards, and represent a huge leap from what we current have on the market.
We'll have to wait until E3 2016 to find out exactly what Microsoft has in store for the gaming world, but I'd say it needs to shake things up of it wants to win, and do the opposite of Sony.