Windows 10 now blocks Google searches from Cortana
No more searching from non-Microsoft search engines, browsers when using Cortana.
Published Fri, Apr 29 2016 11:05 AM CDT
|
Updated Tue, Nov 3 2020 12:00 PM CST
Some of you have been circumventing the default behaviour for Cortana searches in Windows 10, telling her to search the web with a browser other than Edge and/or an engine other than Bing. Microsoft is putting a stop to both as of today, in what it says is an effort to ensure the best possible experience.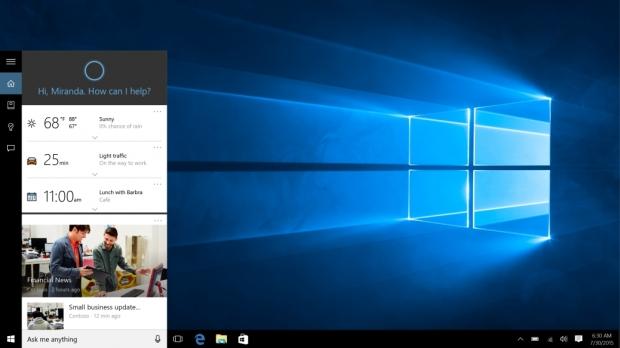 "The result is a compromised experience that is less reliable and predictable," it explains in a blog post. "The continuity of these types of task completion scenarios is disrupted if Cortana can't depend on Bing as the search provider and Microsoft Edge as the browser. The only way we can confidently deliver this personalized, end-to-end search experience is through the integration of Cortana, Microsoft Edge and Bing - all designed to do more for you."
"Starting today, to ensure we can deliver the integrated search experience designed for Windows 10, Microsoft Edge will be the only browser that will launch when you search from the Cortana box."
Of course there's the secondary benefit of more people using Edge and Bing, but what Microsoft saying does make sense: it has no direct control over how say, Google, Firefox, and Cortana work together, unlike with its own software.
In any case, it assures you'll still be able to customize your default browser and search engine outside of Cortana as normal.
Related Tags