Cyberpunk 2077 being built with drastically upgraded visual effects
CDPR lays the foundation for Cyberpunk 2077 by drastically upgrading its devtools and visual effects editor.

Published Mon, Apr 25 2016 7:02 PM CDT
|
Updated Tue, Nov 3 2020 12:00 PM CST
CD Projekt RED is making dramatic changes to its in-house games development software to ensure Cyberpunk 2077 lives up to the staggering hype.
In order to make Cyberpunk 2077 "bigger, better and more revolutionary" than The Witcher 3, CD Projekt RED laying the foundations with a new suite of powerful dev tools. The studio is using hard-earned feedback gleaned from Witcher 3 programmers and developers to help streamline Cyberpunk 2077's development. These enhancements include a brand new visual effects editor, along with a suite of other optimized features and most likely a new, heavily customized game engine.
"The most important thing that's happening at the moment is that the programmers are taking the feedback we gave them from working on The Witcher . As cliche as it sounds it was a big learning experience," CDPR visual effect artist Jose Teixeira told iDigitalTimes. "The programmers are updating our software quite drastically."
Back in October of last year, Teixeira said that the futuristic action game is beyond anything CDPR has ever done before. "Cyberpunk is far bigger than anything else that CD Projekt Red has done before. Far, far bigger. We're really stepping into the unknown in terms of complexity and size and problems we encounter."
The visual artist went on to mirror his recent words by saying Cyberpunk 2077 will benefit tremendously from Witcher 3's development, as the devs have learned so much since then:
"The Witcher helped Cyberpunk quite a bit, because the game got so big and so complex that it really taught us. We really didn't know what was going to happen. If anything, working on The Witcher 3 was a really good and often brutal learning experience. Cyberpunk is going to benefit greatly from it. I can almost guarantee it. I have a lot of things that I want to change and do better the next time around, and I can guarantee that almost everyone in that studio has something that they go 'I did this this time, next time I can do it differently, I can do it better'."
Keep in mind that Cyberpunk 2077 is still in its infancy, and won't be ready for quite some time. CDPR plans to have Cyberpunk 2077 out by 2021, and by then we'll likely have some impressive PC and console hardware for the game to leverage.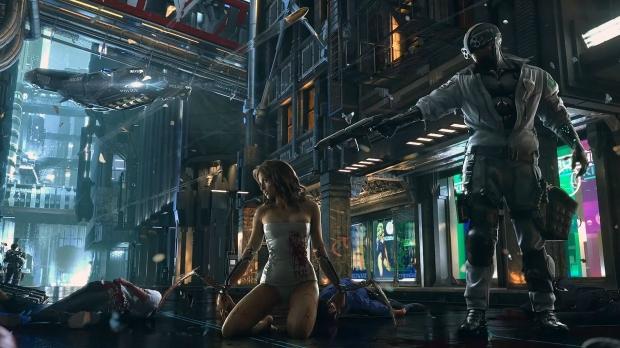 Related Tags