Microsoft today announced that Gears of War 4 will release on October 11, 2016 across Xbox One. A PC version hasn't been officially announced, but it's a possibility.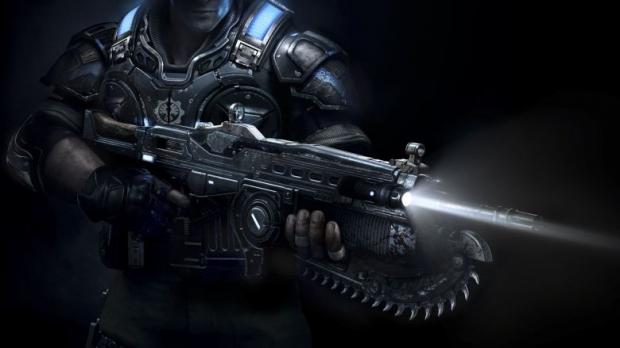 Xbox spokesperson Major Nelson also revealed that an open Gears of War 4 beta test will be held later this month. If you own the Gears of War: Ultimate Edition on Xbox One, you'll get early access to the Gears of War 4 beta on April 18. Xbox LIVE Gold members will get into the beta starting April 25.
Coalition Games has confirmed that Gears of War 4 will have split-screen co-op, but the gameplay will drop down to 30FPS in this mode. "Any way you can play Gears of War you can play split-screen," said Coalition's Rob Fergusson. As for the beta test, Fergusson says that beta will quite impressive: "Honest to God, it's a technical beta," he said. Gears of War 4 will run at 1080p 30FPS in singleplayer, but multiplayer will hit up to 60FPS.
Gears of War 4 takes place in a fresh timeline 25 years after Gears of War 3, featuring a new story arc and characters. Although the plot will be brand new, the sequel will maintain the same war-fed drama of the series that's cemented within total bloody chaos. To explain some of the new changes and discuss how Gears of War 4 fits within the franchise, Entertainment Weekly probed the devs at Coalition Games in a recent interview.
"The thing for us is, you know, we'll never be a survival horror game," said Coalition's Rod Fergusson. "When you have guys this big with chainsaw bayonets, you can never disempower them enough. For me, I really like the words "tension" and "drama." It's really where we're trying to push. By the time you get to Gears 3, it felt a little bit like it could be a WWII game in the sense that the Locusts were well understood, and you were fighting them like you would've fought the Nazi army in a WWII game. Whereas Gears 1, there was still a lot more discovery and still being scared and trying to understand this threat that you had never seen before."
"That's what we're trying to do with 4. We're trying to go back to that feeling, so we're taking the story down from - if you look at Gears 3 as this sort of planetary genocide or trying to save the human race from extinction - we wanted to get back to the story of three people and one night, and how can these three people survive this one night. Getting that intimacy back with story, and the intimacy back regarding tone and to allow you to be afraid again."