Perhaps one of the most underrated yet most remarkable genres that I've ever had the pleasure of playing is that of the intensely story-based RTS ship combat simulator. The epic story arc that follows the harrowing events that could very well shape the future of humankind.. Nexus: The Jupiter Incident is probably more entertaining than you might believe, even after 11 years.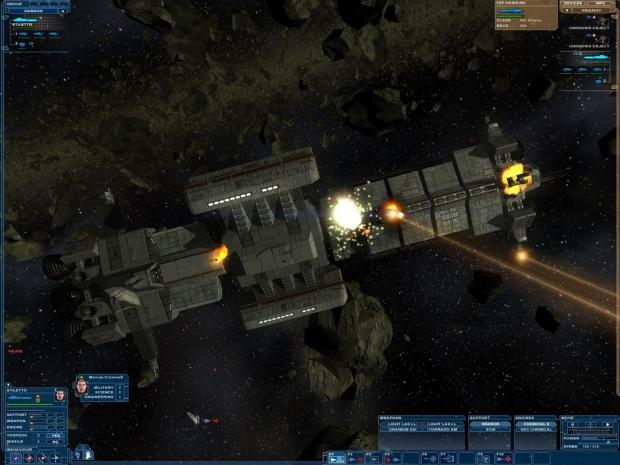 The journey begins with a great tutorial that tries its very hardest to help you with an exorbitant learning curve. You're working for one of many corporations that have taken over control of space beyond the Moon. The first mission is quite simple, helping you along where necessary and willing you to pause it with the spacebar often to read the helpful messages and issue the appropriate commands. After you inadvertently run into a mine that didn't properly get disarmed, you'll then be thrown softly into some incredibly gorgeous combat scenes.
The action isn't fast by any stretch of the word. It's positively slow and deliberate. In fact it sometimes even feels a bit cumbersome with your big cruiser lobbying for position in the most aggravatingly slow way. But once in position and your fighters have been launched to ward off any enemy fighters, then you can commence the broadside. And it's all about control You've got options to take out these ships that are threatening you. Want to disable weapons first and then board them for
Nexus: The Jupiter Incident is intense, very intense. If you pay attention to the story you'll be greeted by a deep and invigorating plot with better than average voice acting and a tremendous amount of great action-packed battles. The story isn't half bad, either. You're Marcus Cromwell, the offspring of the first person born in space, Richard Cromwell who signed a treaty to end a conflict on Earth when he was 10 years old. So you have quite a lot to live up to. Your father was lost when he entered a wormhole with a colony ship hoping to colonize whatever lie on the other side. You're headed to Jupiter to transport some commercial goods and end up battle along the way, the beginnings of what might just be a nexus of sorts, perhaps even a incident surrounding the planet Jupiter.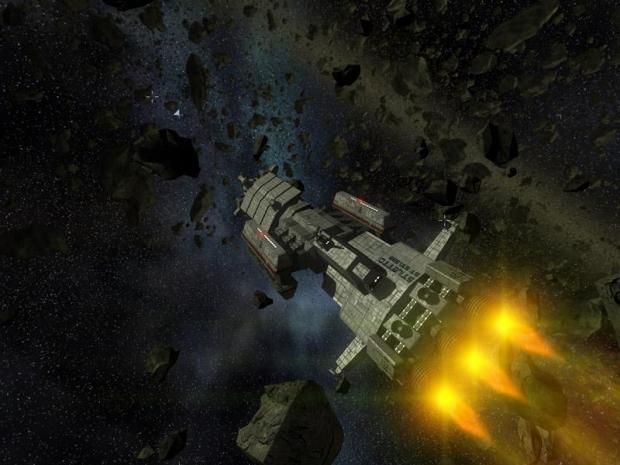 The strong point of Nexus: The Jupiter Incident are these very involved battles. When you engage in warfare here you have very intricate control over what your weapons do. Choose to disable their engines first so they can't keep moving out of range, then concentrate fire on their flak cannon so you can board them. Then, and only if you're feeling merciless, you can snap the hull in half like a frail twig. Just be sure to pull in your fighters before you lose any.