Join the quest for 'The Shannara Chronicles' in our Blu-ray giveaway
The much loved book series comes to the small screen, and you could take home your own Blu-ray copy!

Published Mon, Mar 28 2016 11:56 PM CDT
|
Updated Tue, Nov 3 2020 12:00 PM CST
To celebrate this week's release of 'The Shannara Chronicles' on Blu-ray HD and DVD, we have ten Blu-ray prize packs to give away thanks to our friends at Roadshow Entertainment.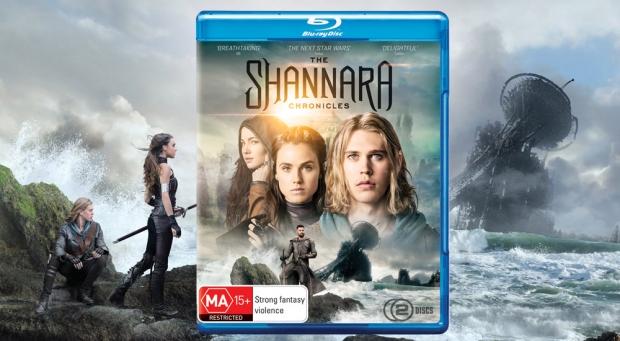 Thousands of years after the destruction of our civilization. Earth is divided into what is known as the Four Lands, whose inhabitants are a mix of races including elves, dwarves, trolls, gnomes and humans. At the centre is the Shannara family, whose descendants are empowered with ancient magic and whose adventures continuously reshape the future of the world. As the story begins, dark and terrible forces thought to be confined for years, begin to escape. When Amberle, a young elven princess; Wil, the last descendant of the Shannara family; and Eretria, a human rover learn that only they have the power to stop the advancing evil, they form an uneasy alliance. Their seemingly impossible quest to save the world becomes a voyage of self-discovery as they find the inner strength to overcome self-doubt and fear; and embrace their destinies.
To go into the running to win a prize, simply answer the following question in 50 words or less:
Who wrote the original Shannara paperback series?
To enter, simply 'like' this post and share via Facebook or Twitter and send your answers, along with your postal address to ben at TweakTown dot com before the competition closes on April 1st (not a joke).
'The Shannara Chronicles' is available on Blu-ray, DVD and Digital from Australian retailers from March 30.
Related Tags