Microsoft says that Windows 10 isn't installing itself on user PCs
Despite thousands of people that say different, Microsoft says that users remain 'fully in control' over their PCs.

Published Thu, Mar 17 2016 5:04 PM CDT
|
Updated Tue, Nov 3 2020 12:00 PM CST
Microsoft wants the entire world running on Windows 10 (for obvious reasons), so it's not so far-fetched to think that Redmond would start sneakily upgrading Windows 7 and 8.1 users to the new OS. That's exactly what a significant amount of users claim happened, but Microsoft (once again) denies that this is even possible.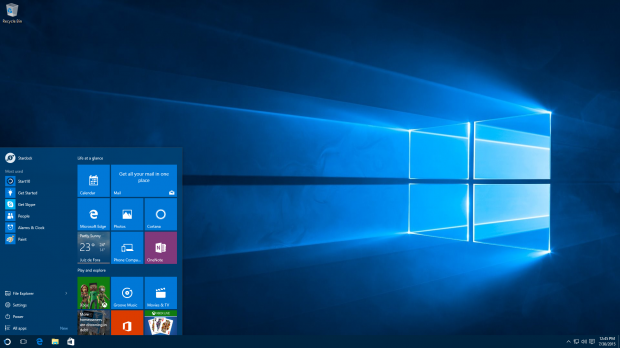 According to Redmond, users remain "fully in control" over their Windows PCs, and Windows 10 will not upgrade or install without your permission. "We have updated the upgrade experience to make it easier for customers to schedule a time for their upgrade to take place. Customers continue to be fully in control of their devices, and can choose to not install the Windows 10 upgrade or remove the upgrade from Windows Update (WU) by changing the WU settings."
Despite these assurances, thousands of Windows users are reporting that Windows 10 has been forcefully installed on their systems.. These are the users who have opted not to upgrade to Windows 10 just yet and still run Windows 7 and 8.1 as their platform of choice, willingly choosing not to upgrade, so its fair to think they didn't give any permissions to upgrade to Windows 10.
When so many users are reporting that Windows 10 has been installed without their consent, its hard not to be skeptical of Microsoft's PR-laden promises. It'll be interesting to see if Redmond responds in a more official matter in the future, or if the company offers some sort of fix for affected users. Likely, though, I think everyone will be stuck using Windows 10 soon--whether we like it or not.
Related Tags