Australian retailer censors box art of mature-rated games
Australian branches of Target are covering up video games with plain packaging in an attempt to dissuade sales.

Published Mon, Mar 7 2016 4:34 PM CST
|
Updated Tue, Nov 3 2020 12:00 PM CST
To curb the appeal of violent video games, Target stores in Australia has whitewashed the box art of all R 18+ rated games on its shelves.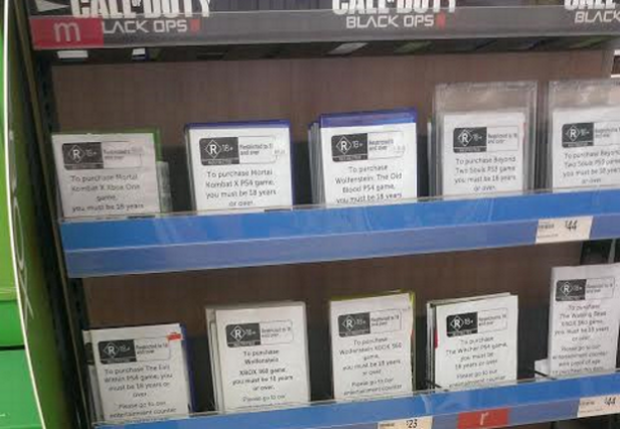 An image posted on NeoGAF reveals the exact nature of Target Australia's censoring, showing a whole shelf of mature-rated games packed in Blockbuster-style plain packaging. Instead of the glamorous and colorful artwork that pulls the eye, the games are ensconced in ugly monochrome boxes that only show the rating, game name, and an age restricted warning.
This kind of censorship is nothing new for Target Australia; the chain's "war" against video games is notorious across the globe. The retailer even went so far as to pull all copies of Grand Theft Auto V from its shelves, citing a "significant level of concern" over the game's content.
Related Tags