Here's how to fix Far Cry: Primal's Error 88500014
Ubisoft delivers an official workaround to resolve Far Cry: Primal's pesky Error 88500014.

Published Tue, Mar 1 2016 9:47 AM CST
|
Updated Tue, Nov 3 2020 12:01 PM CST
Thanks to a pesky error code, dozens upon dozens of gamers can't play Far Cry: Primal on PC. The game's Steam page are littered with negative reviews and complaints, but luckily, Ubisoft has delivered a fix.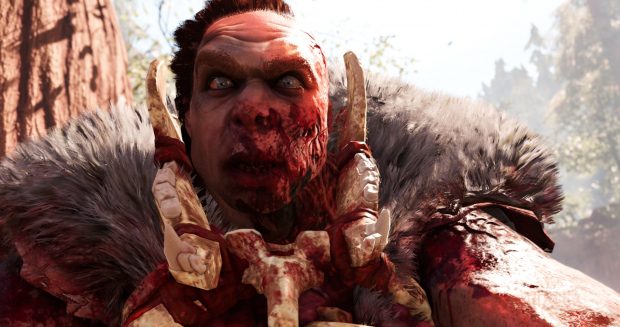 There's nothing more frustrating than spending $59.99 on a brand new game, downloading the entire 20+ GB, starting it up, and being locked out due to something you can't control. Thanks to Error 88500014, tons of gamers aren't able to play Ubisoft's Stone Age adventure, causing a ton of alarm and frustration among the PC community.
It turns out that Error 88500014 is caused by a firewall that's blocking the connection between your PC to Ubisoft's online servers. Far Cry: Primal requires a "one-time activation" across the publisher's online service, and if players can't pass this authentication, then they're locked out. Check below for a walkthrough on how to fix it.
Question:
I'm getting error 88500014 when starting game, what can I do to solve this?
Answer:
You receive this error because your firewall is blocking the connection. The connection with the server is needed for a one time online activation only.
If the game cannot establish an online connection, please ensure that your firewall does not block outgoing TCP connections from FCPrimal.exe, UbisoftGameLauncher64.exe and UplayService.exe
If you need any help doing this, you can check your firewall manufacturer's website:
Windows[windows.microsoft.com]
Bitdefender[www.bitdefender.com]
Avast[www.getavast.net]
McAfee[service.mcafee.com]
Once you've followed these steps, if you're still encountering problems, please contact our Technical Support Team HERE[support.ubi.com]. Please be sure to provide as much information about your issue, including details on what firewall you're currently using.
Related Tags