Call of Duty: Ghosts 2 rumored for November release
It looks like Activision's 'new and innovative' Call of Duty game may be another sequel.

Published Tue, Mar 1 2016 8:06 AM CST
|
Updated Tue, Nov 3 2020 12:01 PM CST
Activision has already confirmed a new "innovative" Call of Duty game for 2016, but it looks like this year's entry into the annual franchise will be another sequel. Sadly, it may not be another Modern Warfare.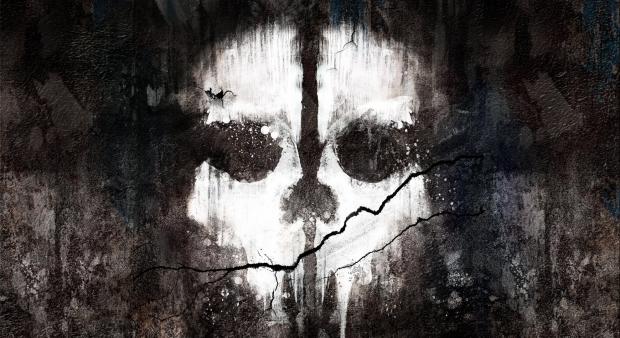 According to FragHero, the new Call of Duty will be a sequel to CoD: Ghosts. The news was apparently leaked by a UK game magazine called Games TM, which showcased Call of Duty: Ghosts 2 with a screenshot (probably from the first game) and a November 2016 release date.
The article itself is focused on the most-wanted games of 2016. Here's an excerpt: "When creative strategist Robert Bowling exited Infinity Ward in 2012, he put the departure down to doing too much 'pew pew and not enough new new'. We got a look at what he meant with the release of Call of Duty: Ghosts--a solid, yet unspectacular next-gen debut for the franchise. Infinity Ward will have had three years to work on a follow-up, and it needs to showcase the same creative spark that once put on the map with Modern Warfare back in '08 if it wants any chance of standing shoulder to shoulder with Sledgehammer and Treyarch."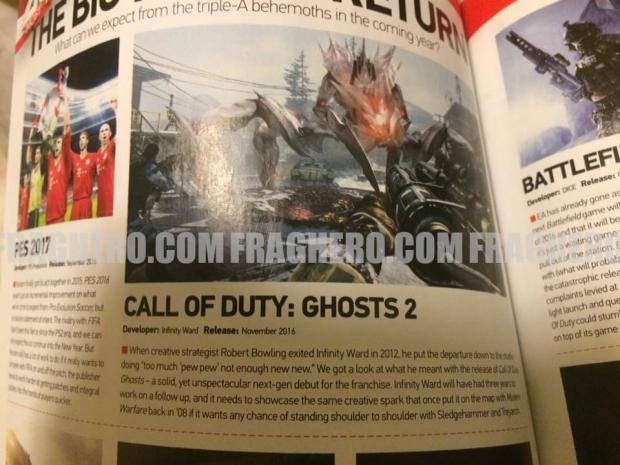 A Ghosts sequel in November fits right into Activision's usual release date plans but bear in mind that this article could just be speculation rather than confirmation.
The writer could have simply have estimated a November release and speculated on the rest. We do know that Infinity Ward is making the next Call of Duty game, and the publisher will likely reveal new details at E3 2016 in June.
Related Tags