ProtoStar tech demo shows the future of mobile graphics, UE4, Vulkan
Epic Games has a tech demo showing off Unreal Engine 4, Vulkan and how powerful mobile chipsets finally are. It's actually quite impressive.
Published Mon, Feb 22 2016 1:06 PM CST
|
Updated Tue, Nov 3 2020 12:01 PM CST
Mobile graphics really are getting a huge upgrade, and Vulkan is leading the charge to make those graphics that much more vivid and immersive. Epic Games released a tech demo called ProtoStar that shows off Unreal Engine 4 rendered atop Vulkan while running on an unnamed mobile chipset, though it's likely the Snapdragon 820 and the Adreno 530.
The demo makes use of some very advanced rendering techniques to deliver some very good graphics. This is also the first public demonstration of the Unreal Engine 4 running successfully on Vulkan and being run on a mobile chipset. Tim Sweeney already announced that Samsung's Galaxy S7 and S7 Edge packed enough graphical punch to change the state of mobile gaming, but words aren't as good as a good ol' tech demo.
Though we don't know the framerate, it looks to be running smoothly and has a lot of there's a lot of action happening on screen. Below is a list of all the graphical goodies that are being demoed here, all on a new mobile chipset. Not quite on-par with the graphical prowess of a good PC, but it's certainly a very beautiful scene.
Dynamic planar reflections (high-quality reflections for dynamic objects)

Full GPU particle support on mobile, including vector fields

Temporal anti-aliasing (TAA)

High-quality ASTC texture compression

Full scene dynamic cascaded shadows

Chromatic aberration

Mobile dynamic light refraction

Filmic tonemapping curve

Improved mobile static reflections

High-quality mobile depth of field

Vulkan API support with thousands of dynamic objects onscreen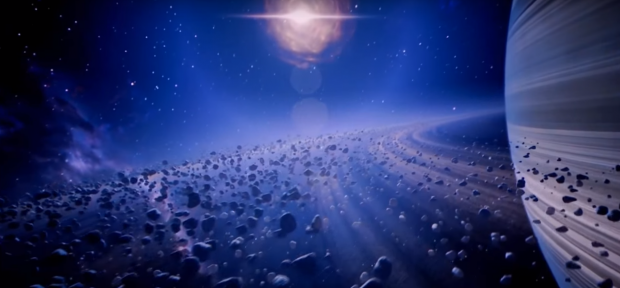 Related Tags