Mobile GPU's catching up to consoles, more powerful than PS4 in 2017
ARM and Imagination Technologies are set to make mobile GPU's faster and more efficient than current consoles by 2017.
Published Wed, Feb 17 2016 6:02 PM CST
|
Updated Tue, Nov 3 2020 12:01 PM CST
The mobile GPU isn't the simple architecture that it used to be. They're advanced pieces of technology that're capable of rendering a surprisingly amount graphics with the little power that they use. And mobile GPU's are only going to become more powerful and more frugal as the years go by. We can expect PS4 level graphics with the same, or less power consumption, by 2017, says ARM.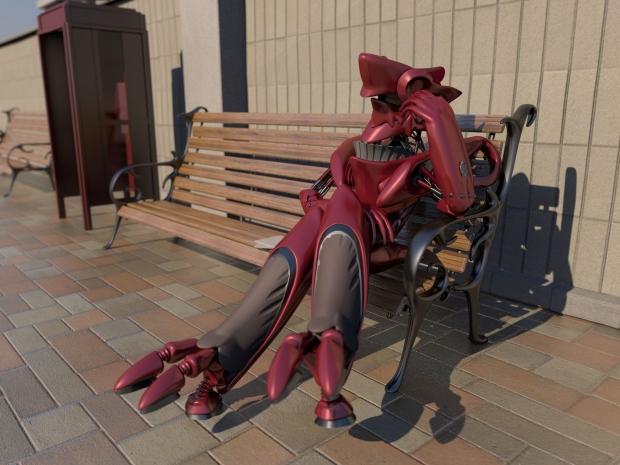 Rendered with Imagination Technologies ray-tracing tech
Speaking at Casual Connect Europe in Amsterdam this week, the ecosystem director at ARM, Nizar Romdan had a few interesting things to say about the state of mobile GPU's. "Mobile hardware is already powerful," said Romdan. "If you take today's high-end smartphone or tablet, the performance is already better than Xbox 360 and PlayStation 3. It's catching up quickly with Xbox One and PlayStation 4."
The GPU's being used in the current generation of consoles aren't exactly the most powerful by today's standards, but that's not why the comparison is so significant. The fascinating part is being able to render something like Killzone: Shadow Fall in real-time, but with 1/10th the power consumption while doing it.
Imagination Technologies has shown off their own ray-tracing engine that works splendidly with their upcoming PowerVR GR6500, a mobile ray-tracing specific part based on their new Wizard architecture. Ray-tracing is the future, in that it could potentially be a way to scale to more realistic graphics through better light rendering techniques. The problem is that it's normally very compute intensive unless your GPU can natively handle it.
But beyond Ray-tracing and its benefits, we're able to squeeze more GFLOPS per watt out of a given GPU, with even AMD's new Polaris architecture looking at improving efficiency by nearly 10 fold what it is now. This potentially means "lower-end" graphics will be decidedly high-fidelity and full of immersion. Can you imagine playing a CryEngine based game off of a mobile device? With a VR headset? Maybe not this year, but it's possible by 2017.
Related Tags