Bethesda is cooking up something special for the future of its IPs. How special? According to the studio's exec wizard Todd Howard, these new games will not only be "big and crazy", but they're unlike anything we've ever seen before from the studio.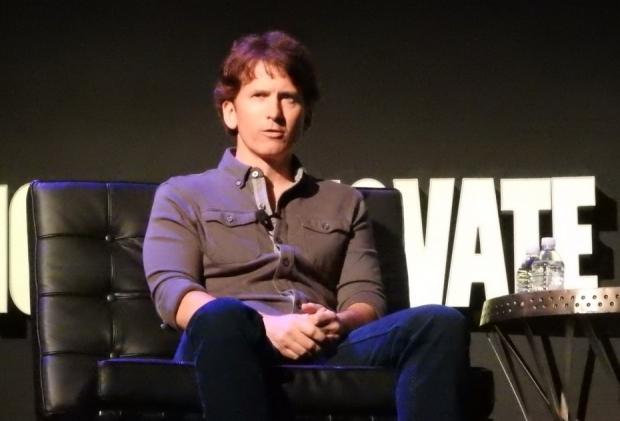 "We actually have three kind of longer term projects we're doing that are all-we'll talk about them at a future date-but they're different than anything we've done before, while also being a Bethesda-style game," Howard said during a talk at DICE 2016. "Big and crazy, but in many ways different than things we've done before. It's an exciting time."
As a die-hard Bethesda RPG fan, this is huge news. The Fallout and Elder Scrolls series are some of my favorite games, but let's face it, they have problems, and the studio's oldish game engine could use a refresh. I love it when games studios tease ambitious new projects--that goes double for Bethsoft--and we can pretty much bet that one of these "crazy" games will be Elder Scrolls VI. Or maybe a Fallout MMO. Hey, it could happen--Elder Scrolls Online is proof of that.
The new projects aren't slowing down the team's Fallout roadmap, however. Howard went on to say that developers are hard at work optimizing and readying Fallout 4's newly announced DLC and upcoming Survival Mode overhauls.
"We are busier now than we have ever been. We have all the DLC going for Fallout, we are overhauling the Survival Mode, and that's some of the most fun I've ever had when playing the game. [The Survival Mode overhaul] really changes it. It's harder, but it is more than that, it just makes it different."
We can't wait to hear what these "crazy" long-term projects will turn out to be. Sadly, Bethesda is pretty secretive about its plans, so we probably won't hear anything at the company's E3 2016 showcase. Maybe next year?