Boombox and projector in one - it even connects to your smartphone
This boombox and projector all-in-one can last 8 hours on battery and connects to Chromecast.
Published
0 minutes & 37 seconds read time
When you're simply wanting to run the best house parties, it seems that Dashbon is the company to call up. Its new invention is called 'Flicks' and these two models offer up to eight hours of playback when operating off an internal battery while pumping out sound at the same time.
Available in a 140WH model which is priced at $599 and a 280WH model at $699, these LED projectors both display content in 720p HD, offer a HDMI connection that includes smartphone support, rechargeable lithium-ion batteries and Bluetooth 4.0 support. The smaller edition provides four hours of movie playback or 28 hours of Bluetooth jams while the larger 280WH model offers the claimed eight-hour movie experience or 56 hours of Bluetooth music.
Weighing in at 6.17 lb (2.8 kg) and 7.72lb (3.5 kg) respectively, you can further connect these all-in-one projectors to your Roku Streaming Stick, Google Chromcast or Amazon Fire TV Stick.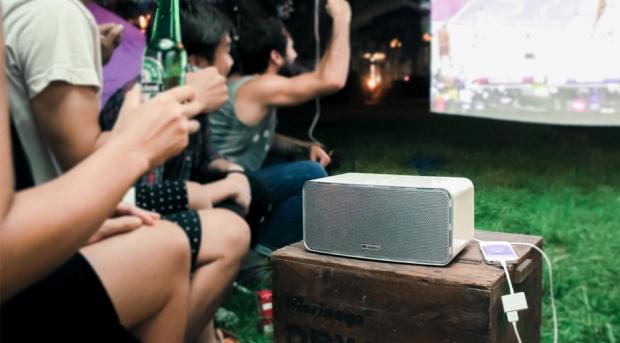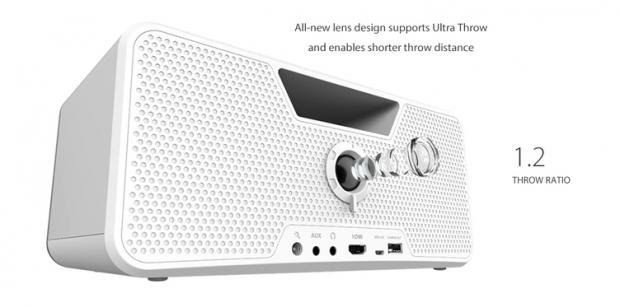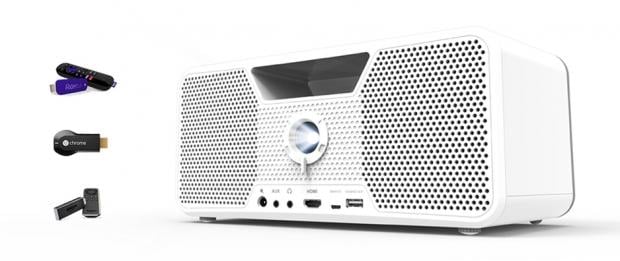 Related Tags