Monopoly: Ultimate Banking Edition goes cashless
New version of Monopoly will replace cash with credit cards and ATM, Chance cards and the like will be swiped.
Published Tue, Feb 16 2016 7:06 PM CST
|
Updated Tue, Nov 3 2020 12:01 PM CST
Monopoly has approximately a bajillion versions to date, but the upcoming Ultimate Banking Edition will be the first and only to scrap cash entirely and replace it all with a battery-powered ATM and credit cards. No doubt this will make the game more efficient, but it also takes out the fun of stealing money from other players when they aren't looking. And isn't that half the fun of Monopoly, really? Well, at least you can still rip people off at every opportunity as the banker.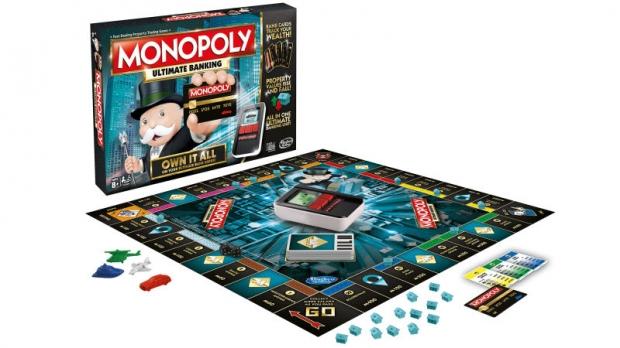 Even Chance cards and property cards will be swiped, which has opened the door for new cards that affect the cost of rent and the like which previously would have been difficult and annoying to keep track of, especially for children. For some reason, Community Chest cards have been given the axe.
Ultimate Banking Edition will release this autumn and will go for $25.
Related Tags