Google possibly making all-in-one, self-powered VR headset
Google may have raised the bar for VR with its own self-powered headset.

Published Sat, Feb 13 2016 11:05 AM CST
|
Updated Tue, Nov 3 2020 12:01 PM CST
Reports indicate that Google is working on a self-powered, all-in-one VR device that won't leverage the power of a PC or smartphone to function. In a sense, Google's self-reliant headset would be to VR what Microsoft's Hololens is to AR.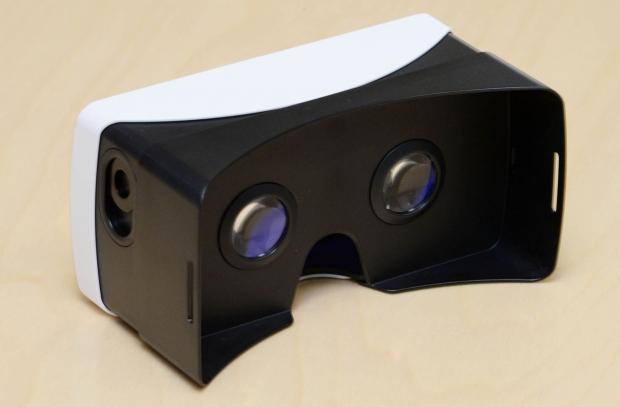 VR is about to explode onto the tech scene, and every big name in the industry wants a piece of the action. While titans like Google and Apple have yet to formally unveil earnest VR hardware, there have been rumblings about Cupertino's secret VR divisions and Mountain View's dedicated Cardboard VR successor.. Now those rumblings become even louder as The Wall Street Journal reports that Google is working on a standalone VR headset in conjunction with a smartphone-powered device.
According to WSJ, Google's all-in-one VR device will feature "a screen, high-powered processors, and outward-facing cameras powered by Movidius motion-tracking processors".
We have yet to see a self-powered VR headset--all existing hardware requires an external source to power it, except Microsoft's AR-based Hololens--and Google could be on the cusp of evolving the relatively new platform. Self-contained headsets are considered to be second or even third generation VR tech, so it might be some time before we see any official unveils.
It's further speculated that Google's own special made-for-VR SoCs will be leveraged by the device. These custom SoCs will be specifically tailored to maintain the high-graphics and low-latency performance of virtual reality, as well as optimum heat mitigation. If you've played a GearVR for long enough, you know how hot your phone can get.
It'll be interesting to see if these reports manifest into a finished product, and how Google's self-contained VR headset will shake up the platform. As far as possible release dates, one source told WSJ that the hardware may be released in 2016, whereas another claimed the project was still in its early phases.
Related Tags