We still don't know what the G5 smartphone will arrive as, but LG has just taken the wraps off of the touch-enabled Quick Cover for its forthcoming flagship smartphone.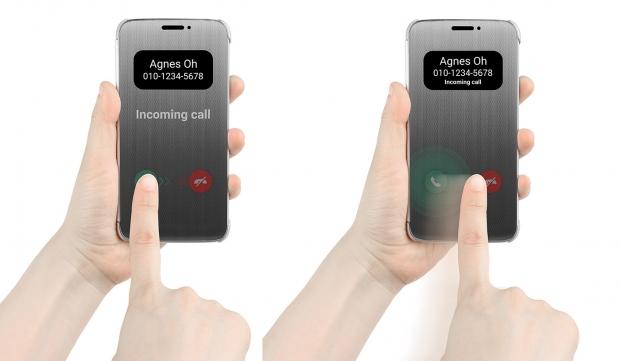 LG announced the touch-enabled Quick Cover for the unreleased and unannounced G5 smartphone, teasing the G5 as a "smartphone that does not officially exist". LG continued, saying that the cover is wrapped in "a unique film with a glossy metallic finish" for a premium feel. The G5's touch-enabled Quick Cover will also allow owners to take calls and control alarm settings through its semitransparent mesh material, without having to open the case and reveal the G5.
We should expect the always-on display from the G5 to be front and center, literally, when the G5 is announced on February 21 during Mobile World Congress.