Significant changes coming to Destiny soon, Damage Referee and more
Bungie just listed some of the significant changes that they're adding to Destiny in next weeks update.
Published Fri, Feb 5 2016 12:05 PM CST
|
Updated Tue, Nov 3 2020 12:01 PM CST
Destiny is going to be updated to 2.1.1 next week, and Bungie is making some changes that are small, yet significant to the gameplay mechanics.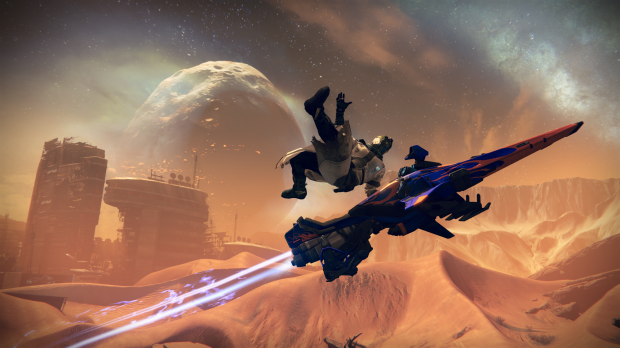 They're bringing in a new Special Ammo economy to help balance the use of those more powerful weapons, hoping to increase the use of the primary weapons instead. You'll have to wait for an ammo drop from green special crates to fill up.
Matchmaking is getting an overhaul with "Freelance" matchmaking where you don't have to be in a party to have fun. This'll be available to all solo players in 6v6 and 3v3 modes. Sometimes your friends just don't want to play with you, that and the number of players might be dwindling some.
One of the other major changes is to the netcode. Something they're calling "Damage Referee" is being added that should help those with bad connections. They want to make sure that things seem a bit more fair, even if your latency prevents you from actually firing first. Not everyone can be Han Solo.
Related Tags