Bungie realizes you might love your firteam, it would seem, and has detailed their upcoming Crimson Doubles multiplayer mode that'll be running over Valentines day, from from February 9th through the 16th.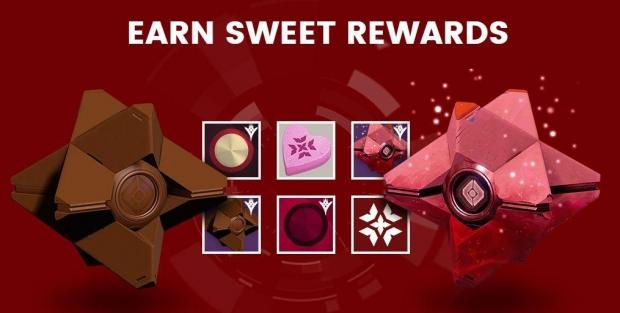 Crimson Doubles will be a 2 vs 2 Elimination requiring you to kill the other team. This is mode where you're able to enter the tournament with whomever you wish, not through the traditional matchmaking way. That's not new, necessarily, but they're adding a Broken Heart Bluff.
That works by bolstering your teammates maximum armor, agility, recovery and even weapon handling speed when you die, so that they can take revenge upon their fallen comrade. Of course there're new rewards like shaders, emblems and Ghost Shells to go along with the themed update.
And this update wouldn't be complete without hard candies with which to profess your love to your other fireteam members. You can obtain Crimson Candy, which when eaten will boost any experience you gain on all equipped weapons for 30 minutes.