NVIDIA to launch HBM2-powered GeForce GTX Titan X successor in April
NVIDIA's next-gen GeForce GTX Titan X should be unveiled at GTC in April.

Published Tue, Jan 26 2016 6:47 PM CST
|
Updated Tue, Nov 3 2020 12:01 PM CST
If you have been reading our GPU-related content, you should know that we are set for the biggest year in GPU history this year, from both sides: AMD and NVIDIA.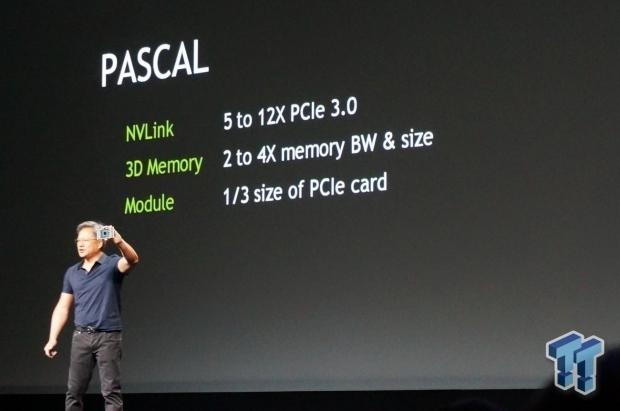 Well, at NVIDIA's GPU Technology Conference in April, we should see NVIDIA unveil the biggest GPU they've ever made - the successor to the GeForce GTX Titan X. The next-gen card could be called the GTX Titan X2, which would pull some of the wind out of AMD's sails with the dual-GPU Radeon R9 Fury X2, and we should see it featuring HBM2 - scaling up to 16-32GB with 1TB/sec of memory bandwidth. Insanity.
Back in September, we exclusively said that NVIDIA would release both a HBM2 and GDDR5X range of cards - something that will kick off with the HBM2-based Titan X successor. Towards June, we should see NVIDIA unveil a new GP104-based GeForce GTX 980 successor, based on GDDR5X - which offers 448GB/sec of memory bandwidth.
Then we have the elusive GeForce GTX 980 Ti successor, which will also be powered by HBM2. I think this card will most likely arrive sometime later in the year, depending on AMD's movement in the enthusiast GPU sector. The Titan X successor will be incredibly fast (I would say 1.5-1.8x the Titan X) and so will the GDDR5X-powered GTX 980 successor (again, most likely 1.5x the GTX 980). These two cards will fill the most important parts of the market, while keeping its secret weapon (the GTX 980 Ti successor) waiting in the darkness.
Related Tags