Cortana will soon bug you about keeping promises you made in emails
Cortana is becoming far more intelligent, evolving into a much more realistic simulacrum of a personal assistant.
Published Jan 25, 2016 12:02 PM CST
|
Updated Wed, Jul 27 2022 3:39 AM CDT
0 minutes & 55 seconds read time
Cortana is getting quite the upgrade today, with new features that'll help you manage your schedule, and keep your promises. It happens to the best of us, we say we'll do something, forget to actually put in on the calendar, then we forget. Cortana is going to make sure that that doesn't happen anymore.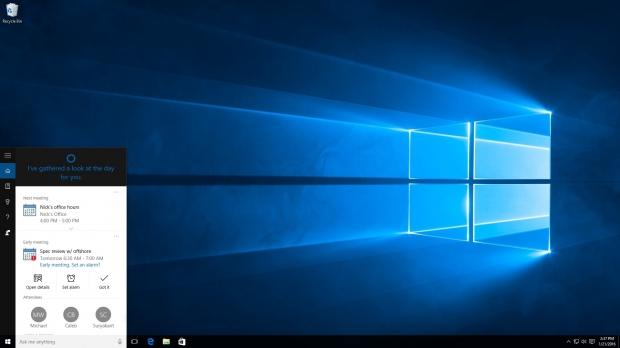 Microsoft Research has come up with a better way to integrate Cortana into the OS and to leverage her natural attentiveness in order to automatically recognize any sort of commitments you make in through email, and scheduling those for you on the calendar. The way they've done this is through the implementation of a new Natural Language Processing algorithm that can identify these things, determine a time-frame you're likely to setup, and remind you to do those tasks. Now there's no excuse for forgetting to pick up more coffee at the store.
Another new feature coming to Cortana is how she'll be able to better organize your calendar too. Not only will there be automatic scheduling of meetings, but you'll get notified of any conflicts in times and anything outside your normal routine will be flagged so you can adjust accordingly.
Cortana is evolving into a much better and more intelligence personal assistant, capable of actually helping us in ways that a human in that capacity would. It's exciting and scary at the same time.
Related Tags