Sunset Overdrive invades Rocket League on the Xbox One
Sunset Overdrive is making a limited appearance in Rocket League with an Overcharge boost, trying to appease the Xbox One crowd.
Published Fri, Jan 22 2016 8:32 AM CST
|
Updated Tue, Nov 3 2020 12:01 PM CST
Rocket League hasn't quite release on the Xbox One just yet, which means it might not be the success that developer Psyonix wants it to be. In order to attract as many new players as possible, they're bringing some exclusive Sunset Overdrive themed stuff into the game.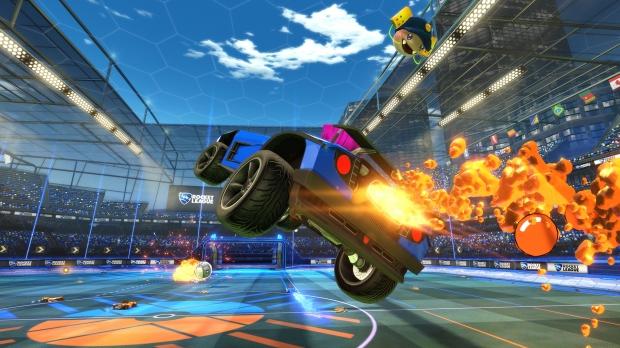 It might not be much, but they've added in an Overcharge boost which is surprisingly delightful sounding, and the Fizzie car topper, shown above. "In short, Rocket League would naturally fit with the world of Sunset Overdrive," says Marcus Smith, the creative director for Sunset Overdrive. One might be about a hipster zombie apocalypse and the other about vehicle-borne soccer (everyone not in NA), they're both whimsical and quite entertaining with their particular styles.
The Sunset Overdrive flair is the latest exclusive content to appear for the Xbox One, following on the footsteps of Halo and Gears of War themed exclusive in-game items.
Related Tags