NASA green technology could cut airline fuel use in half, save $255 bn
NASA's Environmentally Responsible Aviation project concludes with great results, could cut down massively on airline pollution and noise.
Published
0 minutes & 56 seconds read time
NASA's aeronautics department has developed and refined green technology through its Environmentally Responsible Aviation (ERA) project the past six years, and the results are excellent. It says what it's done could "cut airline fuel use in half, pollution by 75 percent and noise to nearly one-eighth of today's levels."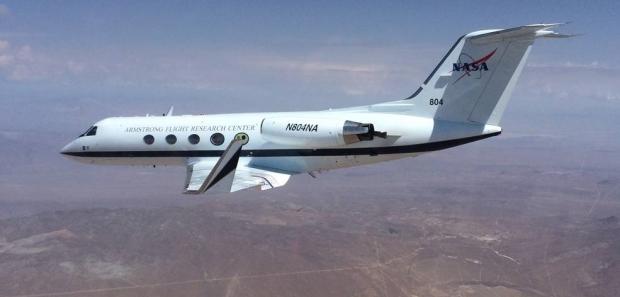 For airlines, this means a potential $255 billion in savings between 2025 and 2050. And before you think the savings won't be passed onto you, airline prices have actually dropped by 50 percent the last three decades.
The project cost NASA $400 million, with an additional $250 million put up by industry partners. Its intent was to explore new vehicle concepts and technologies that would reduce the environmental impact of aviation. One example: a "radical new morphing wing technology that allows an aircraft to seamlessly extend its flaps, leaving no drag-inducing, noise-enhancing gaps for air to flow through" (pictured above). While the rest of the developments are yet to be confirmed as on track for commercialization (they will be discussed at the American Institute of Aeronautics and Astronautics Sci-Tech Conference in San Diego this week), this one has already been picked up by FlexSys and Aviation Partners of Seattle.
Related Tags