Xenoblade voice actress speaks up about censorship
A voice actress for Xenoblade Chronicles X has spoken out about her thoughts on the censorship as they pertain to the western release.
Published Tue, Jan 5 2016 7:03 AM CST
|
Updated Tue, Nov 3 2020 12:02 PM CST
The voice actress behind Lin, a character from Xenoblade Chronicles X that has decidedly different outfits in the Japanese version of the game compared to the western version, has given her thoughts about the changes that have been made to her character. She speaks out in favor of them and refers to them as localisations as opposed to outright censorship.
The actress, Cassandra Lee Morris, enjoyed her time that she spent recording the lines for the western release. There was a lot of secrecy surrounding the project due to how large it was. She also thinks that Lin is a great role-model for teenage girls due to the strength of character she displays and her wide swathe of abilities. But of course there's that elephant in the room that seems to spark a little controversy.
Morris doesn't see it as censoring anything, just localizing the content for different markets. There's definitely a cultural difference between Japan and the west that make certain things appropriate in one area, and not in another. Does that mean that the west is less open-minded and we need to have things censored? That's perhaps a question of semantics, but the differences in comfort levels do exist.
She said that her appearance in the Japanese version "honestly makes me cringe a little bit because [Liz is] only 13 years old," and continued to explain how the changes can maybe help players to concentrate on other traits, as opposed to the obvious physical ones of her character. "There are a lot of cultural differences between Japan and the US and Europe. I, personally, don't mind that Lin's outfits were change for the US version. My hope is that players will be able to concentrate on Lin's abilities and what she can bring to your game and what she can do for the other members of her party and not just how she looks."
So ultimately, the changes are to make it more comfortable for a different audience, though it might indeed be censorship by any other name. A semantic issue at best, a censorship issue at worst.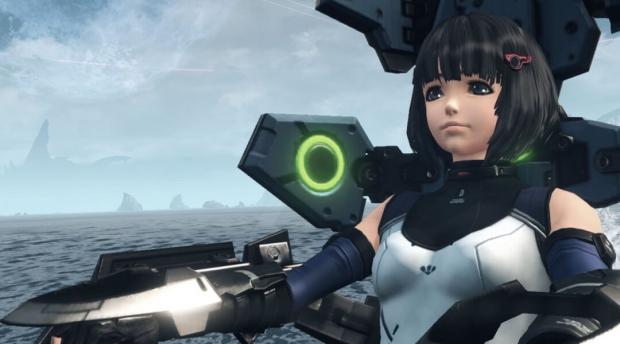 Related Tags