Surface Phone sort of mentionedby Microsoft Chief of Marketing
The Surface Phone is a real possibility from Microsoft, though perhaps not on the immediate horizon. The Chief Marketing Officer has left unsaid a lot.
Published Mon, Dec 28 2015 8:12 AM CST
|
Updated Tue, Nov 3 2020 12:02 PM CST
The idea of a first party Surface Phone device in the same vein as the other Surface devices from Microsoft has long been hinted at, though nothing has ever materialized short of a few very interesting artistic renderings.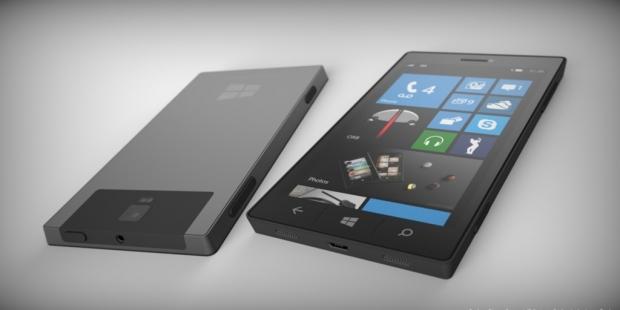 During a recent webcast for Windows Weekly, the Chief Marketing Officer, Chris Capossela, joined Mary Jo Foley, Paul Thurrot and Leo Laporte to talk about the future of the world of Window Phone and discuss the direction that they Microsoft can, at the very least, publicly discuss.
The landscape has been rather sparse, and news even more sparse, so Mary Jo Foley very pointedly asked Capossela to "give me something to hope for in the new year as a Windows Phone fan, Chris, because I'm abandoning hope." A strong statement to be sure, but one that expresses a lack of innovation on the mobile front, even with the impending rollout of Windows 10 for mobile for more devices.
Microsoft's Capossela replied that "We're clearly very cognizant of our position in the phone world, and frankly we've done the hard yards to retrench and have an approach that, in this coming year, is very much about trying to satisfy our fans, and trying to have a great success in the business world, for businesses who want to buy phones for their employees." After which he admitted that there was a lot of work that still needed to be done, and ideas formed, to truly break back into the mobile market.
So it looks like the possibility of a Surface Phone is indeed somewhat real, even if it's not the most probable of ideas. At the very least it would be possible to extend the quality of the Surface products over to the mobile space in much the same way that Apple has done with their hardware/software controlled eco-system.
Related Tags