EA servers are down, the DDoSing starts early this year
EA's servers, including origin, are currently down, and logging in might be a tad difficult. This might be a holiday tradition.
Published Thu, Dec 24 2015 11:03 AM CST
|
Updated Tue, Nov 3 2020 12:02 PM CST
Just in time for the holidays and almost right on schedule, EA's servers are down for the moment for unknown reasons. Earlier this month we heard that from a hacking group that threatened to take down Xbox Live and the PlayStation Network. Perhaps Origin was part of their plan as well.
And as usual EA is looking into the issues to see if they can quickly fix it. But don't hold your breath, because it's been down since at least 6AM EST. It seems that servers going down over the holidays is becoming somewhat of a tradition. Last year we saw outages of both the PlayStation Network and Xbox Live just as people were unwrapping and enjoying new games.
The DDoS is an effective tool against web servers because it's difficult to defend against the massive amount of traffic that can be used against a given server. Infrastructure can only handle so many requests and so much bandwidth before becoming overwhelmed. Hopefully this is a true technical difficulty and not a DDoS and we don't see a repeat of last years attacks.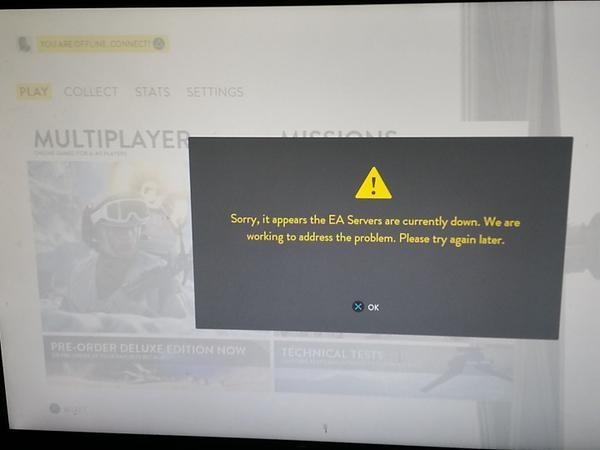 Related Tags