Outlook to get smarter address book, flight reminders
New Outlook features coming soon, Outlook.com launching in March.
Published Dec 21, 2015 8:55 PM CST
|
Updated Wed, Jul 27 2022 3:36 AM CDT
1 minute & 7 seconds read time
The web version of Outlook will be updated in the coming weeks and months with some neat features.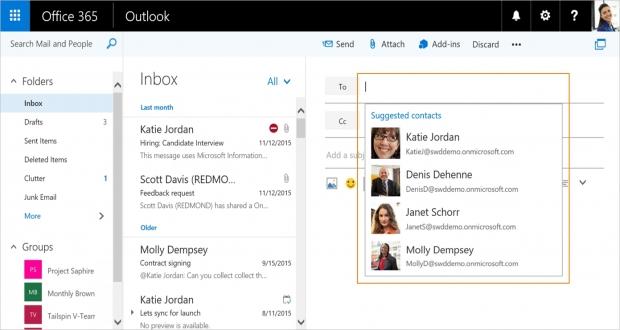 First up is a smarter address book that suggests contacts based on usage. It's familiar behaviour for anyone that's used other clients, except for the part where it asks you if you want to include a given person on a multi-person email, if that's something you normally do. The address book won't be picky about spelling names correctly either, so you'll be able to find Kathryn if you typed Catherine, for example. This functionality will roll out to Office 365 users in mid-January, then to everyone by early March. These features will arrive in early January for First Release users and early March for everyone else. Outlook.com will be available to everyone around then as well.
If you fly much, Outlook will prove a handy tool once this update goes live, automatically adding flight information to your calendar based on your emails, and will send you email reminders three hours before your flight. Expedia, Southwest Airlines, American Airlines, United Airlines, Delta Airlines and Alaska Airlines will be supported at launch; many more airlines will be supported quickly afterward. In the future, other types of events will support this functionality. All of it can be disabled if you like. The new features will go live for First Release folks in early January and everyone else sometime in March.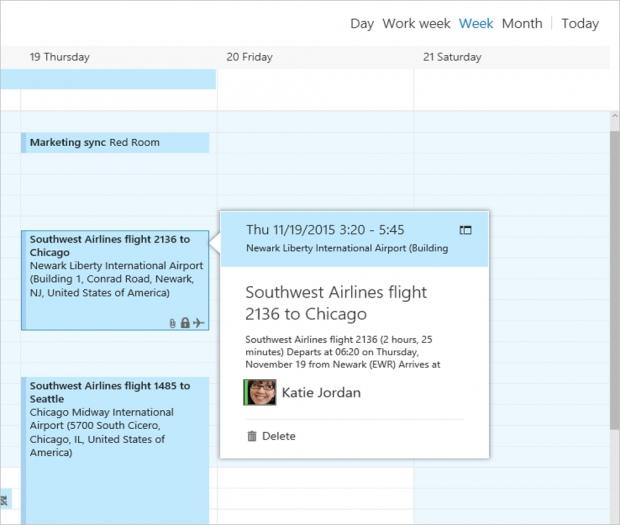 As for those who prefer to use the desktop or mobile client, these features will arrive for you sometime in the first half of 2016. Mac users are on Microsoft's radar, but they don't have a timeline for you as of yet.
Related Tags