New solar farms could see solar balloons floating above the clouds
Engineers are working on solar balloons that would float above the clouds, receiving much more sunlight.

Published Sat, Dec 19 2015 12:31 AM CST
|
Updated Tue, Nov 3 2020 12:02 PM CST
Solar power is a great alternative to countless other energies, but cloud can get in the way sometimes - and it's unavoidable, until now.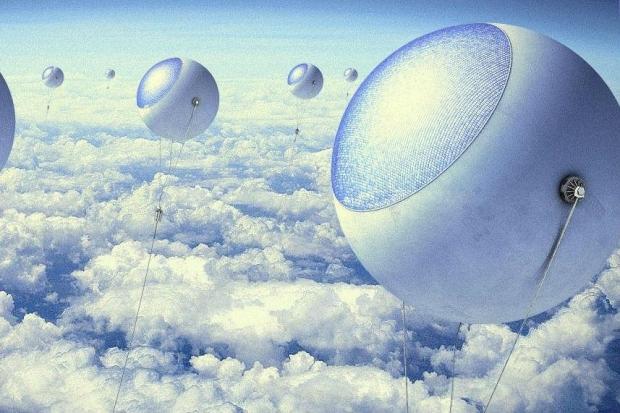 An international consortium is working on taking solar farms to the skies, above the clouds using stratospheric balloons. These balloons would be much closer to the sun, taking in as much power as possible into its solar cells - without much interference and space used on the ground. Under the direction of French-Japanese scientific research lab, NEXTPV, the main tenet of their concept is that there aren't many clouds floating at an altitude of 3.7 miles (6km). But higher, at 12.4 miles (or 20km) there are not many clouds at all.
Taking away cloud coverage and light diffusions that "occurs in the many close layers of the Earth's atmosphere leads to a higher concentration of sunlight. In turn, this concentrated solar power leads to higher energy yields from photovoltaic solar cells", reports Yahoo. How would these massive solar farms float above the clouds? They would use the excess electricity generated during the day to recombine hydrogen and oxygen in a fuel cell. This fuel cell would then release power regularly, as required, overnight. The same source of hydrogen isolated through water electrolysis for the fuel cell would keep the entire solar farm balloon in the air.
The only byproduct of the balloon would be pure water molecules, as the balloon itself would be constructed of low-energy polymers, which are easy to produce.
Related Tags