Netflix's new algorithm increases quality, reduces bandwidth required
Netflix is re-encoding its entire library of video, increasing the quality while reducing the bandwidth required.

Published Wed, Dec 16 2015 4:30 AM CST
|
Updated Tue, Nov 3 2020 12:02 PM CST
We all know the strain of using Netflix on anything less than a fiber connection, so you'll be happy to hear that Netflix's design team have been working for quite a while on a new algorithm that will not only increase the quality of its streaming content but reduce the bandwidth required to stream said content.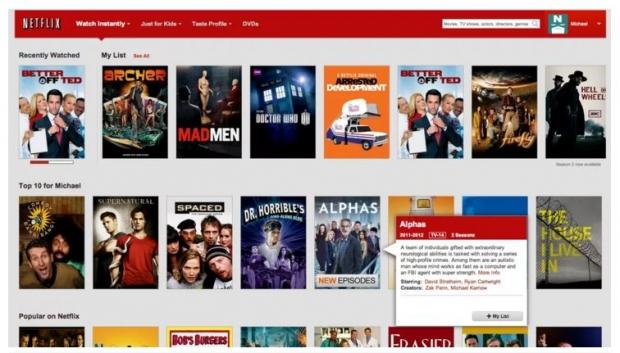 Netflix has been tweaking its algorithm since 2011 when it hit a road block and realized it had been going about the process entirely wrong. Instead of attempting to encode video specifically for the type of bandwidth a subscriber used, Netflix realized that they should be encoding each individual title to best suit that movie, or TV show's needs. This means that shows like Barbie: Life in the Dreamhouse would use less kilobits while streaming, compared to something like Man of Steel. Barbie won't require that much visual fidelity, but the big Hollywood movies do.
The streaming giant has begun re-encoding its entire library with the new algorithm, with Netflix ever so slowly rolling out the newly encoded content to see if subscribers would be able to tell the difference. The next question is why? Why would Netflix go through all of this hassle. Well, considering Netflix streaming chews up a huge 37% of all the Internet traffic in the United States, but with the new algorithm, Netflix could see this drop to only 20%, according to Anne Aaron, Netflix's Video Algorithms Manager.
Related Tags