This man literally streamed himself sitting and smiling for 4 hours
Want to watch someone sit and smile for 4 hours? This guy has done it a ton of times.
Published Fri, Dec 11 2015 1:37 PM CST
|
Updated Tue, Nov 3 2020 12:02 PM CST
www.sittingandsmiling.com is exactly what it seems to be. Benjamin Bennett has live streamed and recorded himself literally sitting and smiling for four hours at a time, multiple times in recent history.
Available on his YouTube channel and website, Bennett provides no extra information in any form, with only a link to his website being pasted in each video.
Not totally new to the media, Bennett has already been featured on websites such as VICE. Claiming this venture to be completely devoid of purpose, an interview asked why exactly he began what he does, to which he replied, "I don't know. It seemed like something that the internet was lacking. It seemed like it needed to be done, and nobody else was going to do it."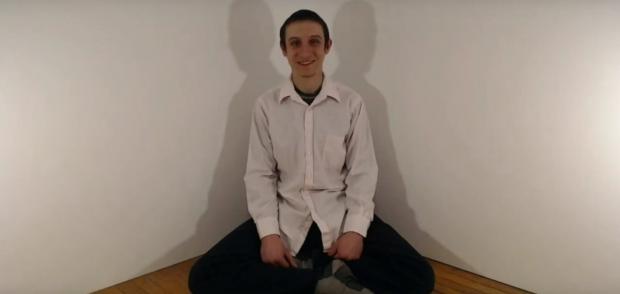 Related Tags