Just Cause 3 runs at 900p 30FPS on the Xbox One, so much more on PC
Just Cause 3 confirmed to be running at 30FPS while rendering at 900p on the Xbox One.

Published Tue, Nov 24 2015 11:30 PM CST
|
Updated Tue, Nov 3 2020 12:03 PM CST
It wasn't too long ago now that we reported that Just Cause 3 was rendering at 900p on the Xbox One, but now the frame rate has been confirmed at a 'solid' 30FPS. Just Cause 3 is running at 1080p on the PS4, and at much higher resolutions like 4K and beyond (and multi-monitor setups) on the PC.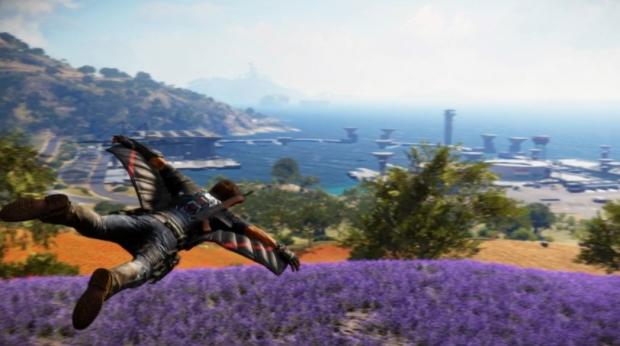 The news is coming from NeoGAF user 'Death Metalist', where he posted his first impressions on Just Cause 3. He said: "For the most part it's a solid 30 FPS unless there is a really big explosion involved with physics stuff". He continued, teasing: "The game starts off pretty strong and pretty much throws you right in the mess of things while teaching you some of the mechanics. Literally within the first 10 or so minutes you'll get the wingsuit and tethering objects. I could only make 2 tethers and the maximum is 6 tethers. Of course, that's only possible by upgrading it thanks to your gear mods menu option, you do challenges to unlock crazy upgrades that concerns pretty much everything you use. Weapons, grenades, hook etc".
The best bit, is when he explained the draw distances and how big Just Cause 3 is, where he added: "The game has great draw distances on consoles and it seems to be a really massive place to wreck havoc in. So far this just seems to be a crazier, bigger and better JC2. There are 3 regions, 29 provinces, 130 settlements, 25 missions, 112 challenges, 40 daredevil jumps, 23 ancient tombs and a bunch of other collectibles".
Related Tags