Not content with reigning over almost every facet of gaming, industry titan Electronic Arts has set its sights on conquering the open-world action genre that's currently dominated by Assassin's Creed.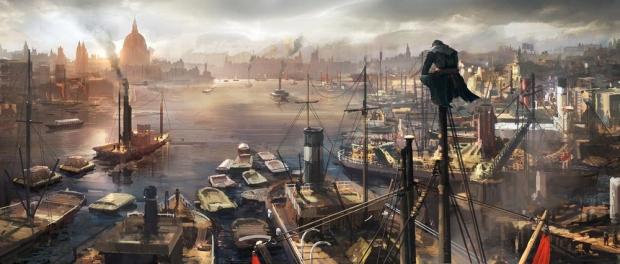 In order to make its own Assassin's Creed-style game, EA will use the prowess of ex-Ubisoft dev Jade Raymond who played a critical role in the Assassin's Creed franchise. Raymond joined up with EA earlier this year to found the Montreal-based studio Motive.
"We've never really operated in the largest genre of gaming, and that's the action genre," EA's CFO Blake Jorgensen said during a presentation at the UBS Global Technology Conference. "That's the Assassin's Creed-style games; more open-world, more single-play versus multiplayer. It's not been an area that we've operated in. We recently hired Jade Raymond, who was behind the Assassin's Creed franchise for Ubisoft and she will be building an action genre for us through a studio we're building out in Montreal right now. So a lot of excitement around the action genre."
During the same presentation, the EA exec revealed that the company plans to unleash a volley of new Star Wars games onto the market. That means Star Wars: Battlefront sequels are on the way, along with a number of unnamed projects like Visceral's possible RPG. EA has signed a ten-year deal with Disney to create Star Wars games, and has the rights to every existing Star Wars film as well as the upcoming The Force Awakens film and the expanded universe.
It'll be interesting to see how EA manages its new action-oriented focus in the future, but let's hope it's "Assassin's Creed-style" game isn't just a shameless clone. At this point gamers need something fresh to break the boring and dusty mold, and EA would be wise to make an attempt to invigorate the genre rather than play it safe.