System Shock remake is coming, with a tease of System Shock 3
OMG: A full remake of System Shock is on the way, and we might even see System Shock 3.

Published Sat, Nov 14 2015 12:29 PM CST
|
Updated Tue, Nov 3 2020 12:03 PM CST
System Shock, and its even better sequel were two of my favorite games as a young gamer. But now there's news that there's a remake of System Shock coming out, thanks to Night Dive.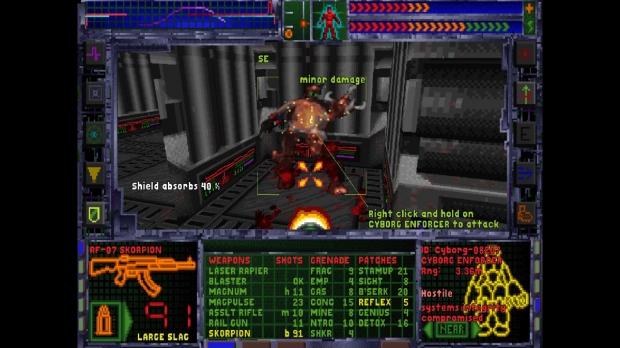 During an interview with Night Dive for Fast Company, PCWorld has reported that a "full-fledged remake" of System Shock is on the way. From the interview: "With most of its current catalog, Night Dive merely licenses the rights for a rerelease, and splits the sales revenue with the rights holder. Night Dive is becoming more interested in acquiring rights in their entirety, as this gives the company much more flexibility".
They continued: "One example: Night Dive is developing a full remake of the original System Shock, going well beyond the basic rerelease that launched a couple months ago. Night Dive has acquired the full rights to the franchise, and Kick says he's been working with Robert Waters, the game's original concept artist, to reimagine his designs from the early 1990s".
But it was the tease of System Shock 3 that had me covered in goosebumps, with the tease of: "We may even see a System Shock 3 someday though Night Dive would need a larger publisher to take on the task. [Night Dive's Larry] Kuperman says the company is 'having some conversations' on this front".
Please, please make it happen.
Related Tags