Strap a futuristic Pip Boy to your wrist with the Rufus Cuff
Now you can have your very own Pip-Boy...without the 1950's sci-fi style.

Published Mon, Nov 2 2015 11:04 PM CST
|
Updated Tue, Nov 3 2020 12:03 PM CST
Everyone who's ever played Fallout has always wanted their very own Pip-Boy, as evidenced by the Fallout 4 Pip-Boy special editions selling out in mere minutes. Now you can make that desire a reality with the Rufus Cuff, a stylized and futuristic-looking device that essentially straps a smartphone to your wrist.
Marketed as "more than just a smartwatch", the Rufus Cuff offers functionalities befit of a fully-fledged Pip-Boy-like "wrist communicator". It sports a 3.2-inch touchscreen and can run Google Play apps, send and receive voice and video calls, play music, and has a full suite of fitness hardware like an accelerometer and gyroscope. Essentially the wearable is a union between smartwatches and smartphones.
"The Rufus Cuff is an advanced wearable device with a revolutionary new take on wrist real estate. With a beautiful 3.2-inch widescreen, radical design, and reimagined form factor, the Rufus Cuff ends the era of the watch and ushers in the Wrist Communicator."
As far as specs go, the Rufus Cuff sports an ARM Cortex A9 processor, 1GB RAM, 16/32/64 GB of internal memory, a front-facing camera, a 1175mAh rechargeable battery, Bluetooth and Wi-Fi support, and runs on Android Kit-Kat.
You can pre-order this fancy Pip-Boy/sci-fi Dick Tracy communicator starting at $249, but Rufus Labs plans to retail the device for $399 when it launches. The creators have already raised almost $500,000 on Indie Go Go, showing there's a real interest in the start wrist communicator. Seeing how badly people want Pip-Boys, this isn't exactly a surprise.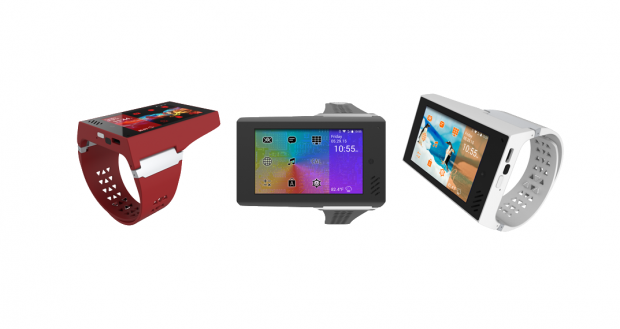 Related Tags