New PC footage of cancelled Battlefront 3 game surfaces
The Force is strong with this cancelled Battlefront 3 footage, showing us what could have been a great game.

Published Wed, Oct 21 2015 2:01 PM CDT
|
Updated Tue, Nov 3 2020 12:03 PM CST
Footage of the cancelled Battlefront 3 sequel has surfaced, giving us a look at the true successor of the franchise that we'll never get to play.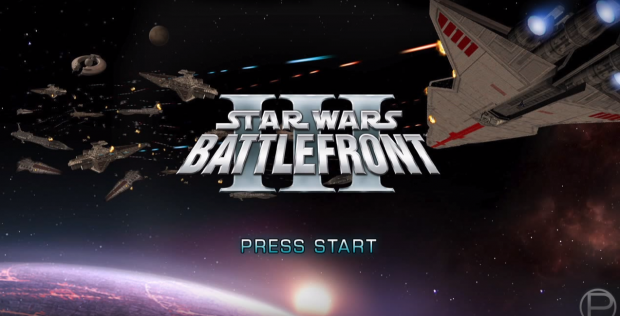 The ill-fated Battlefront 3 sequel originally started development in 2012 by the studio Free Radical, and it really looks to be everything we'd ever want in a Battlefront game. A NeoGAF user has tracked down new footage for the canned Battlefront 3, but bear in mind the video is from a 9 month old PC build of the game, and it's an early build at that.
The game looks as if it features much more than DICE's Battlefield-esque FPS action, including immersive galactic dogfights--real Rogue Squadron-level dogfighting with multiple tiers and massive Star Destroyers hulking in the background--as well as authentic third-person combat in the vein of the original series.
While the new Star Wars: Battlefront does inject a huge amount of graphical fidelity into the franchise and brings the original trilogy to life, the game is lacking on many fronts. The beta was smashingly successful for EA and DICE, but the devs could do with a refresher on what made Battlefront so epic in the first place, including in-space ship-to-ship combat, a dynamic story arc spanning multiple systems across a singleplayer campaign, and a galactic conquest mode.
Let's hope that Star Wars: Battlefront's expensive $50 season pass is able to address this issue instead of just injecting more playable maps into the fray. Recent data-mined code reveals that the full game does have a lot of options, characters, weapons and extras, but it's still missing the key elements that make it an authentic Battlefront game.
DICE has confirmed that Battlefront won't have built-in voice chat on PC and it won't have server browsers for customized play, opting in for a platform-wide "skill-based matchmaking system". The game is planned for a release on November 17 across PC, PS4 and Xbox One.
Related Tags